SchoolBook
It's Decision Time for Prospective College Freshmen (and Their Parents)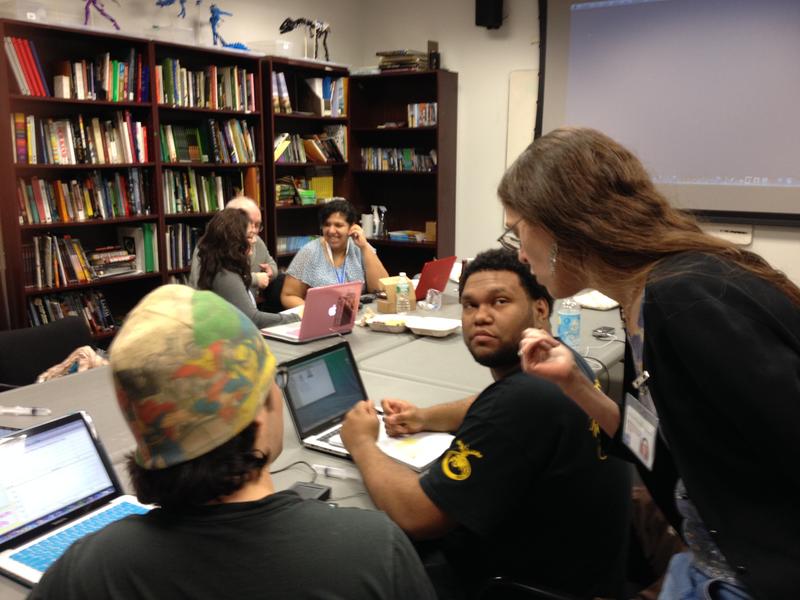 Much of the high drama of the college admissions process is within the control of the colleges and universities themselves -- not least the authority to decide who will be offered seats in the freshman class, which can be as scarce as the tickets to a hit Broadway show.
But as the calendar approaches May 1, the deadline for submitting deposits to hold spots in the freshman class at many colleges and universities, students and their parents should bear in mind that the most important decision now belongs to them: where to attend?
It can be an emotionally fraught time, as families gather around kitchen tables to try to determine which institution offers the prospect of serving as the best academic, personal, and financial "fit."
Below are a few tips for students and parents to consider during this exciting (and stressful) time:
Be Clear-Eyed (As a Family) About the Relative Expense of Each Prospective Institution.

Parents should be honest with themselves, and with their children, about what they can afford to spend on a higher education – and how much debt they are willing or able to take on. If that calculus tips the balance toward a state university, over a brand-name private college, then perhaps a private institution might be a better option for graduate school. Parents and counselors would do well to convey to students that what they accomplish while in college will often matter more to prospective graduate schools and employers than the pedigree of the undergraduate institution they attended.

Don't Be Afraid to Ask a University Follow-Up Questions About a Financial Aid Offer.

This advice should not be interpreted as an invitation to seek to "negotiate" a financial aid package with a college or university. In other words: please don't treat a financial aid officer like the salesperson at a car dealership. But by the same token, don't be afraid to ask a college financial aid officer directly about something that doesn't make sense – including the potential discrepancies between one institution's offer and another's. And don't be afraid to appeal that offer – especially in instances where there may have been a change of circumstance, such as a parent's job loss, in recent weeks or months.

For Students: It's Time for One Final Push to Establish Your Priorities.

For several years now, students have been engaging in conversations with counselors and with parents about what they are seeking in a college education. Now it's time to lay that list of goals and priorities alongside the various options at hand – the names of the colleges and universities that accepted you – to make an honest and thoughtful assessment of which institution rises to the top.

For an Applicant on a Waiting List, It's OK to Show a College Your Ardor (As Long as It's Genuine).

For some applicants, the May 1 deposit deadline doesn't represent the end of the college application process. We are speaking specifically to those of you who have been placed on college waiting lists. Your fate will likely not be revealed until the early weeks of May – and perhaps as late as the end of July --after colleges and universities have tallied how much room, if any, remains in their freshman classes. What can those on waiting lists do to increase their chances of admission? You could start with a heart-felt letter, sent directly to the director of admission or an admission officer responsible for your region, expressing what coming off the waiting list would mean to you – and what you might contribute (in terms of passions, academic interests and skills) to the freshman class. Don't bother sending baked goods or a gift; but do consider updating the college on any new information about you, such as an award won or milestone (academic or otherwise) achieved, until you receive a final decision. And if it's not an undue burden, also consider visiting that college to demonstrate your continued interest.

Keep Perspective.

It's understandable, given the build-up to college, that students may feel as if nothing less than the architecture of the next half century of their lives is being poured in concrete as they decide where to attend. It's not. So much of the power of a college education lies in how one chooses to maximize the opportunities at hand. And ultimately, there's only so much that an 18-year-old can do to imagine the experience at a particular place; you have to experience it first-hand. And for those who may ultimately decide that the place they chose ends up not being the best fit, there is always the opportunity to transfer elsewhere.