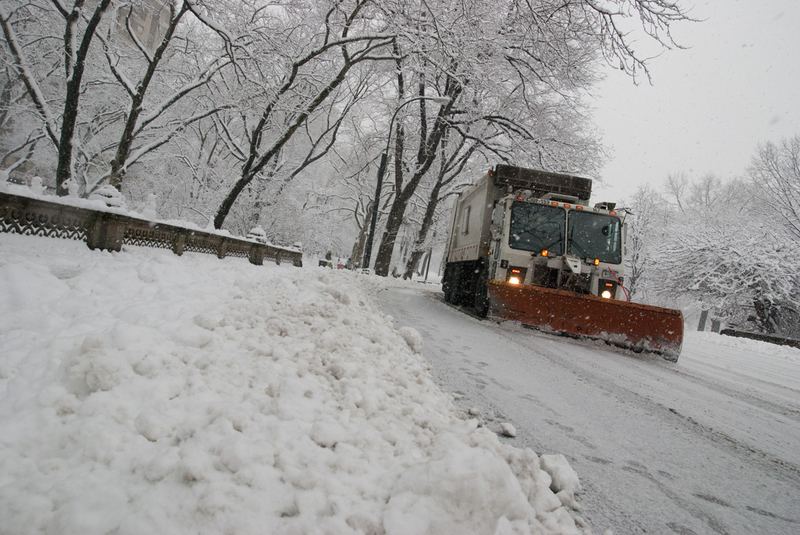 Chris Mooney, Mother Jones correspondent and climate journalist looks at the wacky weather we've been experiencing—severe droughts in California and the Southwest, snow in the South, recurring Polar Vortexes—and puts it in the larger context of climate change. His latest articles include: "You Might Be Cold Right Now, But Your Planet Isn't," "NASA: 2013 Tied for the 7th-Hottest Year on Record," "6 Scary Facts About California's Drought," and "Global-Warming Denial Hits a 6-Year High."
Mooney said one theory for this year's weather is that the Arctic is warming faster than middle of the planet is, and the warm air that's creating has been interfering with the jet stream, making it stagger around like it's drunk.
He also noted that climate change has become a culture war issue. "Climate change denial is an economic/libertarian ideology," he said. The right perceives climate change as an affront to free market philosophy. Although, Mooney pointed out, there are a lot of potential business opportunities arising from the problems climate change is bringing about.