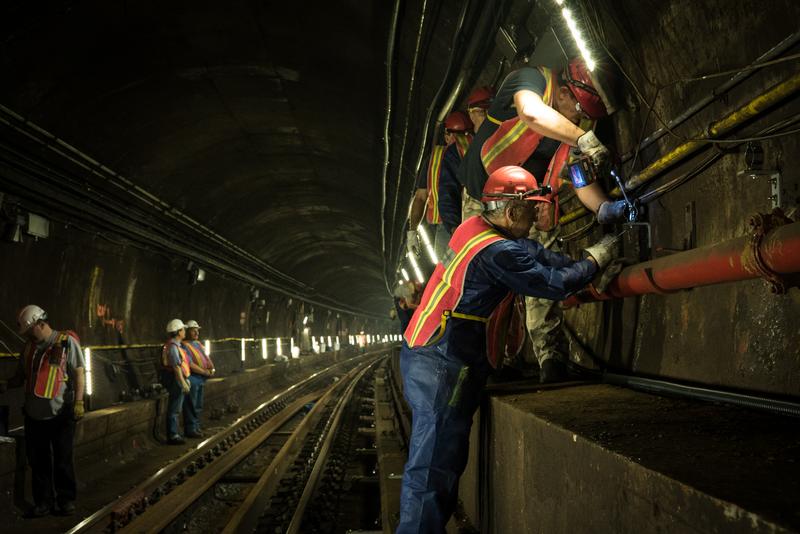 The G train is running normally again following an intensive burst of work to repair Sandy-related damage.
The Greenpoint tube, which carries the G between Brooklyn and Queens, flooded with millions of gallons of salt water during Sandy. MTA workers spent the previous five weeks installing new fiber optic cable, rails, lighting, and wiring, as well as overhauling the 21st Street and Greenpoint Avenue stations.
Service was replaced with shuttle buses, as well as a free transfer that subway riders want to see kept in place.
"I thank each and every one of the hundreds of employees who worked so hard over the past five weeks to get the job done," said Joe Leader, senior vice president of the department of subways.
The G train is just the latest in a slate of MTA Sandy repairs. The tunnel that carries the R train is currently undergoing renovations, and the MTA says the tunnel that carries A and C trains (known as the Cranberry Street tube) will require further work as well.
To see the full list of repairs to the Greenpoint Tube, go here.