SchoolBook
Is It Still Lunch at 10:45 a.m.? City Schools Serve Meals at Odd Hours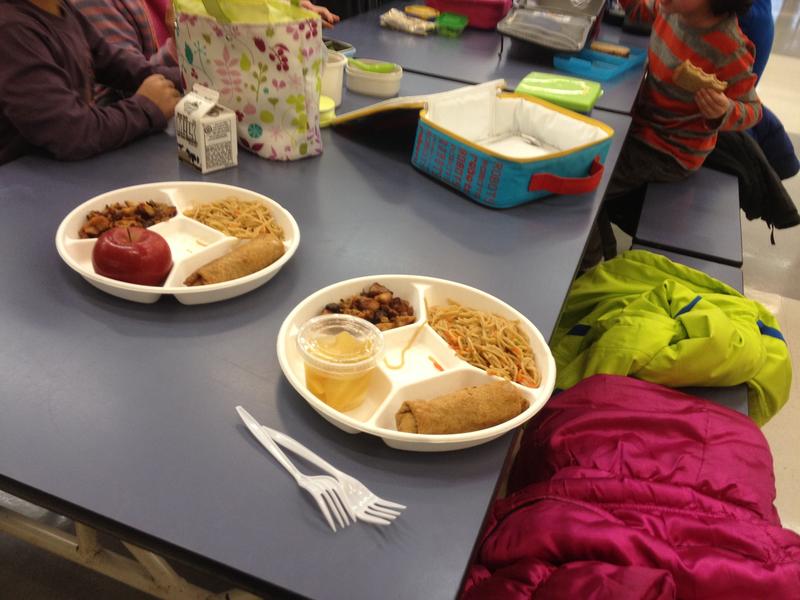 School lunch times vary widely across New York City, both when they start and how long students have to eat, but a review of Department of Education data shows that as many as 40 percent of the city's public schools start lunch periods early -- that is, by 10:45 in the morning. 
The data review, conducted by WNYC and the Daily News, revealed that more than 650 public schools throughout the city are serving lunch before 11 a.m.
Schools Chancellor Carmen Fariña said she found the data disturbing.
"We've heard horror stories about students eating lunch at unreasonably early hours. Overcrowding is just one of many possible factors, and we've committed to addressing it," according a statement from D.O.E. spokesman Devon Puglia. "We are going to work towards improvements – this has been an issue that has gone overlooked for too long."
Principals and parents said they saw it as just one more symptom of a crowded school system where many schools share building space. Jennifer Harper has helped with programs during lunch and recess at her children's school, PS 150 in Queens. She said she's seen how the schedule affects students.
"Obviously kids in order to learn and for the brain to work they need certain things, like food," Harper said. "That and exercise. You can see the difference when they're not getting enough."
New York University Professor Amy Ellen Schwartz said research on school lunch times is fairly limited but studies have shown how nutrition affects overall student engagement.
"We know this. Kids who are hungry fidget more," said Schwartz, of NYU's Institute for Education and Social Policy. "Kids who are hungry are less likely to pay attention. If they don't eat breakfast in the morning, they're less like to be ready for school. Similarly, if we set up school lunch in a way that leaves them hungry at the end of the day, the reality suggests they're not going to learn as well."
Tell us what you think. Schoolbook and The Daily News want to hear from parents about their children's lunches.