Ahead of Debate, Understanding Change on Long Island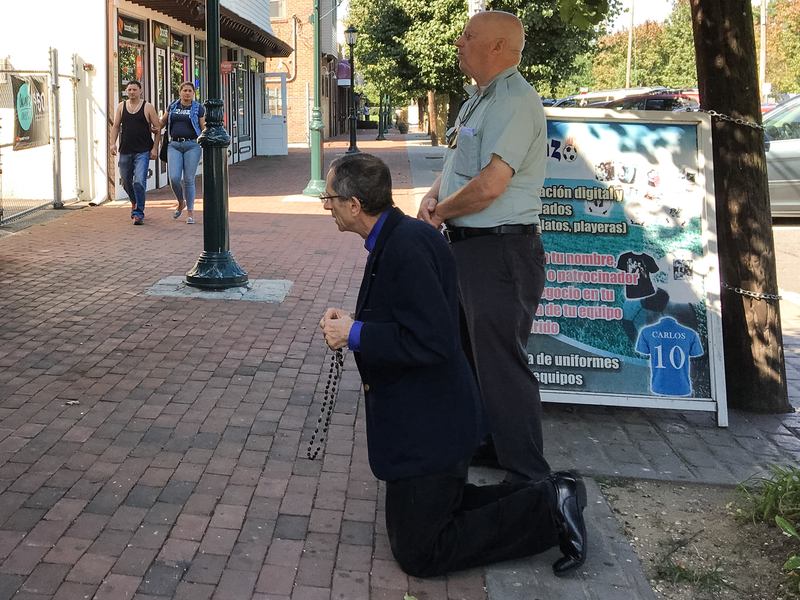 Hofstra University is getting ready to host the first presidential debate Monday night.
The event comes at a time of great change on Long Island, home to some 8 million people. As a result, many residents are feeling wary and frustrated.
Brentwood, a hamlet more than 40 miles east of Manhattan. According to the last census, it's about 54 percent Hispanic, 20 percent African American, and 15 percent white. Brentwood's been in the news this week — three high school girls have recently been found dead. Police suspect gang violence. People are afraid. And they don't think a new president will change things.
One who is disillusioned is Daniel Grant, 19. He's a recent high school graduate who forgot to apply for college in time, and is working at a local Walmart. He says gangs are a huge problem. He was a Bernie supporter, but isn't interested in either Hillary Clinton or Donald Trump.
"I don't want to get for either, so I'm gonna have to sit out on this one," he says.
Across the street is a sweltering bus stop swarming with wasps. There, is a retired construction worker who declines to give his name. He says he's lived in the area for many years. He describes Brentwood from his perspective as a black man.
"It's rough man, it's not the Hamptons," he said. "You got all types of ethnic people, lot of them don't get along."
And he's not optimistic that this election will change things in his life. "I don't believe anyone that you even vote for is gonna really do nothing," he said. "Only thing that's gonna help this world and people out here is God."
About 20 miles away, closer to the city in the solidly-white, working class town of Bethpage, is Jeanette Foster, 36. She's sipping a beer at a local bar. The local Grumman plant, which manufactures airplanes and airplane parts, once employed 25,000 people. It now has fewer than 600.
Like the residents of Brentwood, Foster feels that her vote won't help.
"I think Hillary is a liar. Trump sucks anyway, [but] I feel like you're dealing with the lesser evil. I think we're screwed either way," she says. "I'm probably not even going to vote, to be honest."
She's a single mother and a full-time nurse. She says her neighbors and friends are all voting for Trump, but she just can't quite bring herself to do it. This would be the first time she didn't vote in a presidential election.
Then there's Diego Jimenez, 18, who lives in Central Islip. He's going to vote for Clinton.
Central Islip is a heavily Latino town — 50 percent of the population is Hispanic. The Consulate General of El Salvador, the only foreign consulate on Long Island, is here. In 2014, there was a massive influx of unaccompanied minors from Central America; more than 2,000 settled in Long Island. 
Jimenez is a first-generation immigrant born in Mexico. He's a striver who wears a suit jacket and tie to his job at a pawn shop in a strip mall off the Long Island Expressway. His parents brought him here illegally.  
"I didn't have a choice coming here, I wasn't 3 years old saying, 'Yup I'll go,'" he says. "[In Mexico,] We used to have an inch-and-a-half steel door because people would shoot at it. That's why my mom took me out of there, that's why I'm here."
While he likes some of Trump's tough talk on immigration, he sees his choice not unlike the difficult one Clinton made on Iraq.
"I'll endorse Hillary like she endorsed the Iraq war —  and not like it, but she still voted for it," he says.
In many ways, Brentwood, Bethpage and Central Islip represent a microcosm of the country: divisions defined by race and class, sharply politically polarized, and unhappy.
That's part of the context for tonight's first presidential debate.