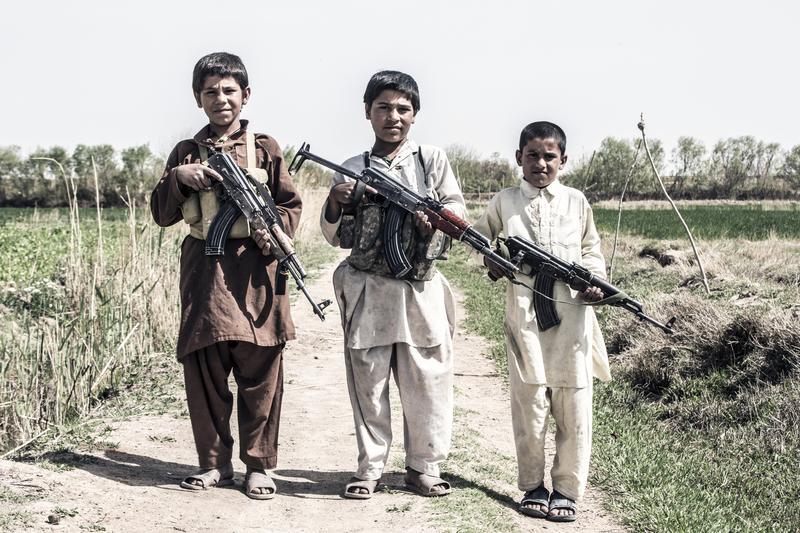 Click on the 'Listen' button above to hear this interview.
Child soldiers have become a flashpoint of outrage and compassion over the years, from Sudan's Lost Boys to the Invisible Children of the Lord's Resistance Army. Now there's a renewed focus on child soldiers — some believe a recent suicide bombing in Turkey was carried out by a child bomber, and ISIS is increasingly relying on kids.
Last year, the Islamic State kidnapped hundreds of children in Iraq and Syria. The children are taken to ISIS bases where they are indoctrinated and forced to fight.
South Sudan has been dealing with this problem for years. Since the young country's armed conflict began in 2013, an estimated 16,000 child soldiers have been recruited to fight for the different factions. UNICEF has overseen the release of thousands of these children, and has played a major role in rehabilitating them when they return.
UNICEF's Deputy Executive Director Justin Forsyth recently traveled to South Sudan, where he met some of these former child soldiers and their families. He shares the details of his trip, and explains what the U.N. is doing to help these children, today on The Takeaway.
Related: Next Generation Jihadists: Inside an Al Qaeda Youth Training Camp