The Takeaway
Iraqi Prime Minister Rebukes U.S. Calls For Change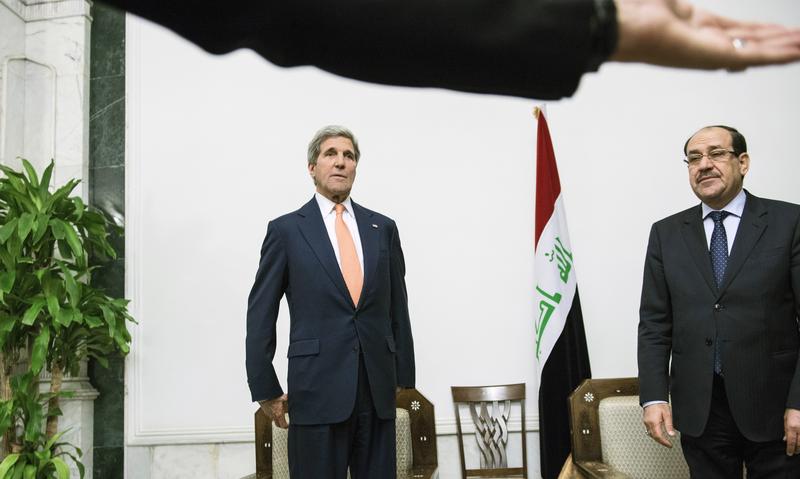 Despite the pressure, Iraqi Prime Minister Nouri al-Maliki has dismissed the idea of forming a new, more inclusive government.
According to Prime Minister Maliki, such calls represent a "coup against the Constitution and an attempt to end the democratic experience."
Maliki's stance is a direct rebuke to Secretary of State John Kerry, who has been pushing for a national salvation government to help counter the offensive by the jihadist-led Sunni rebel group ISIS.
"[There] is a multiple allied interest in having a unity government that can move Iraq to the future and pull it back from this precipice," Sec. Kerry said at a news conference in Brussels yesterday.
ISIS fighters advanced on Haditha, raising fears of mass flooding should extremists reach Iraq's Euphrates River dam, the second-largest dam built in the city.
Jane Arraf is on the ground in Baghdad reporting for Al Jazeera America. She weighs in on Maliki's stance and the way forward for Iraq.