The Takeaway
Iraqi Forces Lead Offensive to Retake Western Mosul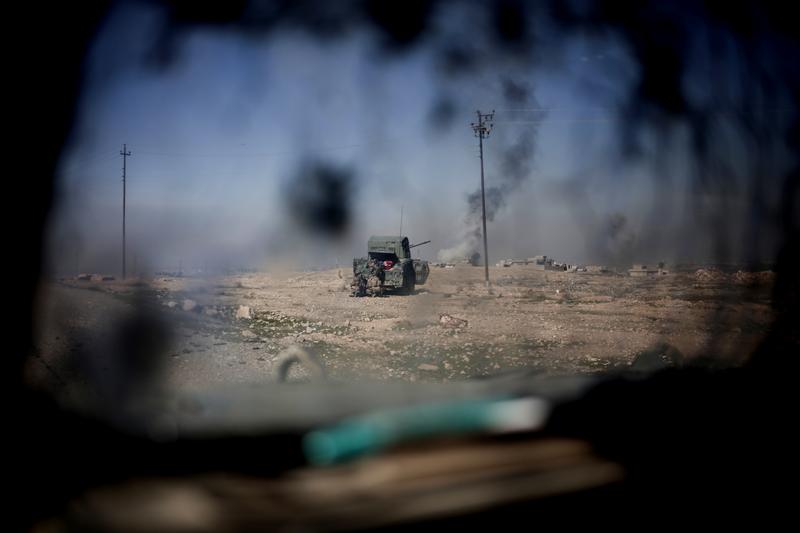 Click on the 'Listen' button above to hear this interview.
Iraqi-led forces launched an offensive charge against ISIS to retake the western part of Mosul this past Sunday. The forces have made quick progress, capturing key villages that neighbor Mosul's airport. In addition to Iraqi forces and hundreds of military vehicles, a U.S.-led coalition of jets aided in the efforts to take back the western part of the city.
In light of the recent efforts from the Iraqi army, Secretary of Defense James Mattis made an unannounced visit to Baghdad on Monday. This marks the first time that a senior official from the Trump Administration visited Iraq. Mattis sought to reassure Iraqi and military leaders that the United States would remain committed to assisting Iraqis as they fight back against ISIS. Iraq was one of the seven Muslim majority countries to have its citizens barred from entering the United States in President Donald Trump's executive order, which has sine been halted by the courts.
Mattis also told reporters traveling with him that the U.S. is "not in Iraq to seize anybody's oil," which would appear to conflict with what Trump had said during his campaign and most recently to CIA officials. 
Emma Graham-Harrison is an international affairs correspondent for The Guardian and she joins The Takeaway to discuss the latest efforts by Iraqi forces and what Mattis' visit to Iraq may signify. Click on the 'Listen' button above to hear the full conversation.