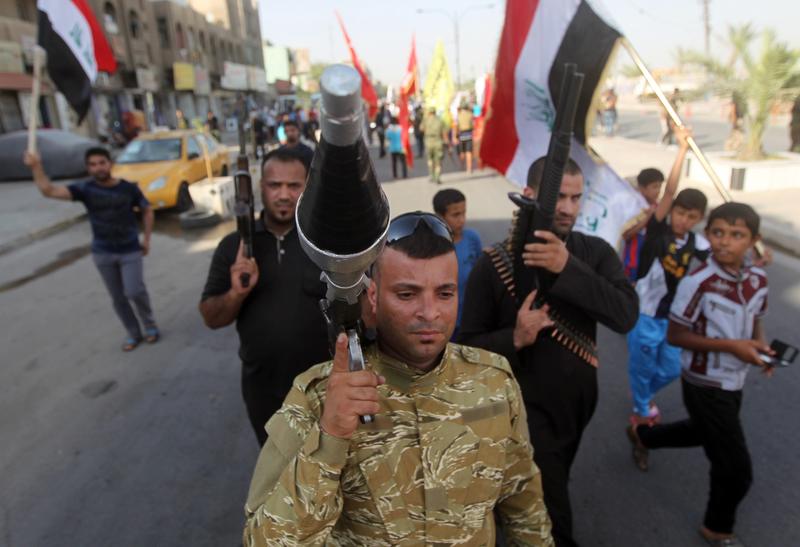 Diplomats, policy experts, and advisors have all weighed in on the unraveling of Iraq. They have provided sober assessments of an increasingly bleak situation.
But if there's anyone who has most acutely felt the anguish of the collapse of democracy in Iraq this week, it's the men and women who were on the front lines of the Iraq War.
Mudhafar al-Husseini is a former fixer, translator, and stringer for the U.S. Army in Baghdad and our partner the New York Times. Hugh Martin served as an infantrymen with the Ohio National Guard in Iraq. He is currently a Wallace Stegner Fellow at Stanford University and the author of a poetry book called "The Stick Soldiers."
Today, al-Husseini and Martin discuss the road ahead for the U.S. and Iraq, and their feelings about sending more troops overseas.