The Takeaway
A Threat or Ally? With New Travel Ban, Trump Shifts on Iraq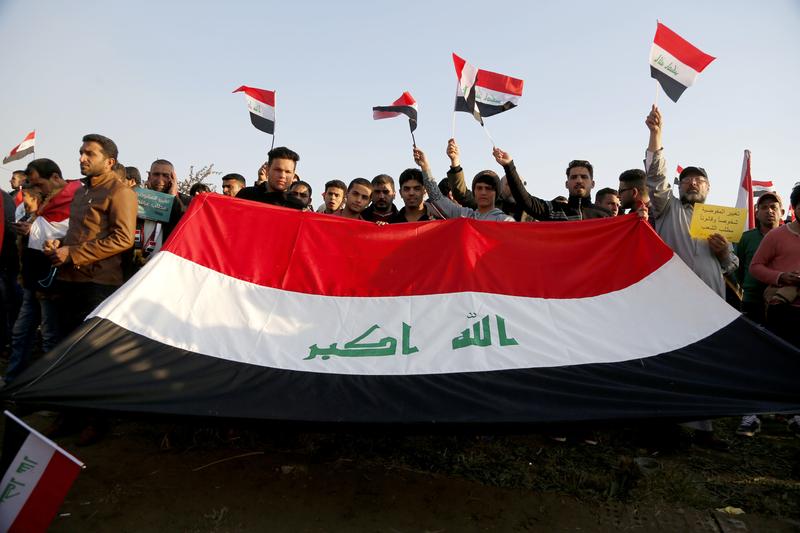 Click on the 'Listen' button above to hear this interview.
Back in January, President Donald Trump's travel ban sparked protests around the country. Among other things, the initiative barred travelers and immigrants to the U.S. from seven predominantly Muslim countries — Iran, Libya, Somalia, Sudan, Syria, Yemen, and Iraq.
Though the original travel ban is still tied up in legal challenges in the U.S. court system, the Trump Administration issued a new, updated immigration and travel ban on Monday. But this time Iraq — a major U.S. ally in the Middle East that had been included in the original ban — is no longer on the list of effected countries. Iraqi officials reportedly assured Secretary of State Rex Tillerson that the country's vetting system was thorough enough to keep the U.S safe.
"Iraq is an important ally in the fight to defeat ISIS, with their brave soldiers fighting in close coordination with American men and women in uniform," said Secretary Tillerson on Monday.
Citizens of Iran, Somalia, Sudan, Yemen, Syria, and Libya will now face a 90 day suspension of visa processing as the administration works towards its goal of tougher vetting.
The Pentagon and State Department criticized Iraq's inclusion in the original ban and Defense Secretary Mattis lobbied for Iraq's omission from the list of banned countries.
The exclusion of Iraq also came with diplomatic negotiation at the highest levels in the Iraqi government, including Iraqi Prime Minister Haider al Abadi, who reportedly spoke to President Trump over the phone about the issue in February and spoke to Vice President Mike Pence in Munich not long after.
What is the Iraqi response to this decision, and what does it suggest about the future of the U.S.-Iraq relationship? For answers, we turn to Omar Al Nidawi, director for Iraq at Gryphon Partners, a strategic advisory firm.