The Takeaway
Out of the Darkness of Isolation, Iran Steps Forward into Global Community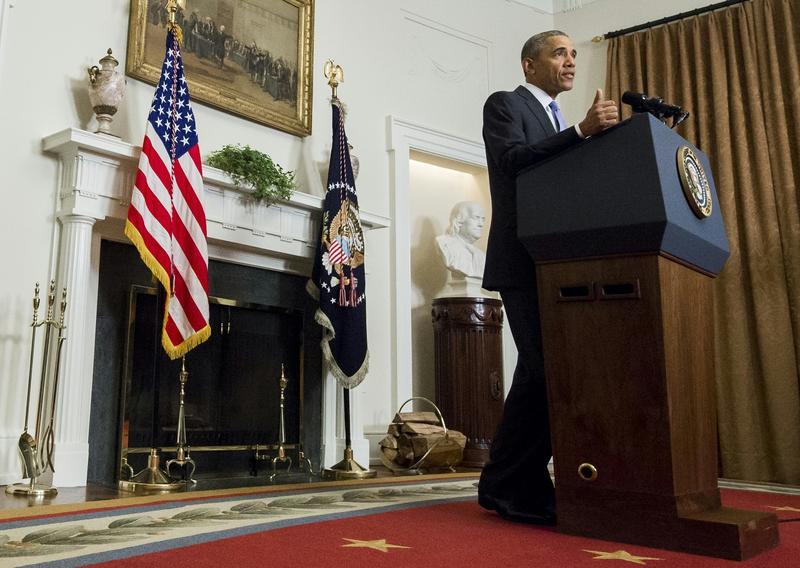 Click on the audio player above to hear this segment.
After more than 30 years, oil and financial sanctions against Iran were lifted over the weekend after international inspectors determined that the nation had met its goals and disassembled large portions of its nuclear program.
At the same time, four Iranian-Americans were freed in a prisoner swap as part of the deal—among them was Washington Post Reporter Jason Rezaian. But on Sunday, the U.S. also announced that it was imposing new sanctions on Iran.
"We still have sanctions on Iran for its violations of human rights, for its support of terrorism, and for its ballistic missile program," President Obama said Sunday. "And we will continue to enforce these sanctions, vigorously. Iran's recent missile test, for example, was a violation of its international obligations. And as a result, the United States is imposing sanctions on individuals and companies working to advance Iran's ballistic missile program. And we are going to remain vigilant about it."
What does all this mean for Iranians anxious to restore connections between the U.S. and Iran?
Shahin Armin, an Iranian-American entrepreneur, looks ahead to business in this new era. Nicholas Burns, a former American diplomat and a professor at the Harvard Kennedy School, explains what the prisoner swap and sanctions mean for the U.S.-Iranian relationship going forward.
What you'll learn from this segment:
What the lifting of sanctions means for Iran and the Middle East.
What everyday people in Iran are saying about this news.
How this diplomatic strategy will possibly effect the global community.