Invisibilia: The Secret Emotional Life of Clothes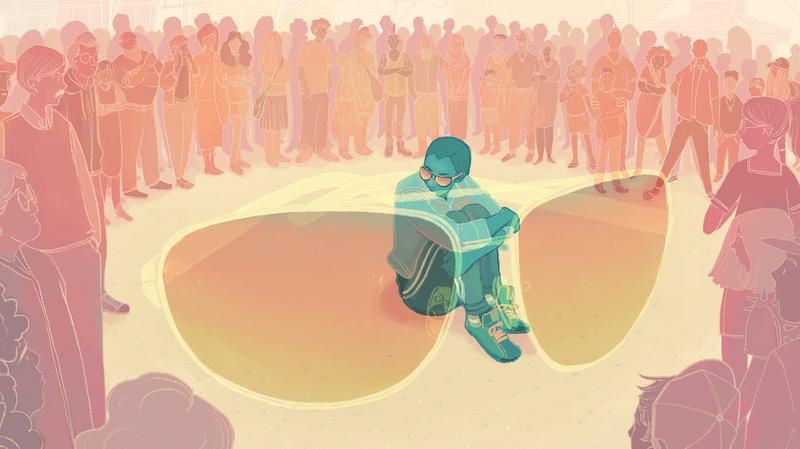 We know about the power of clothes to affect how others see us. But does clothing have the power to actually change us on the inside? To boost our intellectual skills or melt our fear? Invisibilia explores the invisible ways clothes can seep into our skin and change us in surprising ways. Hear stories about a guy who uses sunglasses to fight off bullies, the science of how wearing a doctor's coat can make you smarter, a tailor who may or may not have survived the Holocaust by wearing a Nazi officer's shirt, a family for whom what outfit to wear is a life or death decision, and why shoes may be the root of all human evil. Maybe.
Listen Thursday, August 18 at 9pm on 93.9FM
Listen to episode 5 of Invisibilia: "Flip the Script"
Listen to episode 4 of Invisibilia: "Frame of Reference"
Listen to episode 3 of Invisibilia: "The Problem with the Solution"
Listen to episode 2 of Invisibilia: "The Personality Myth"
Listen to episode 1 of Invisibilia: "The New Norm"
Bonus Content:
NPR's health blog, Shots, will be producing special bonus content that explores the theme of each Invisibilia episode. The links below will go live as each feature is published or sign up for our newsletter to get it all delivered to your inbox on Mondays!
This week, Invisibilia producer Yowei Shaw asks whether a man who started wearing sunglasses all the time to fend off high school bullies wound up unintentionally creating a wall between him and his loved ones by still wearing sunglasses decades later. Cass Frankenstein, an artist and the man in question, draws his own version of the story. Colin Dwyer contemplates whether shoes keep us from properly considering the world around us, and each other. And Angus Chen and Meredith Rizzo head off to AwesomeCon to explore howcosplayers use elaborate costumes to bring out their hidden strengths and find community.
Plus, can fashion make you smarter? To answer, we teamed up with Elle magazine on this video!
Can't get enough of stories that reveal the hidden emotional stories that clothes carry? We highly recommend you check out Emily Spivack's book, Worn Stories, which pairs photos of unassuming articles of clothes with essays about what they mean to their owners.