Introducing America's Newest Citizens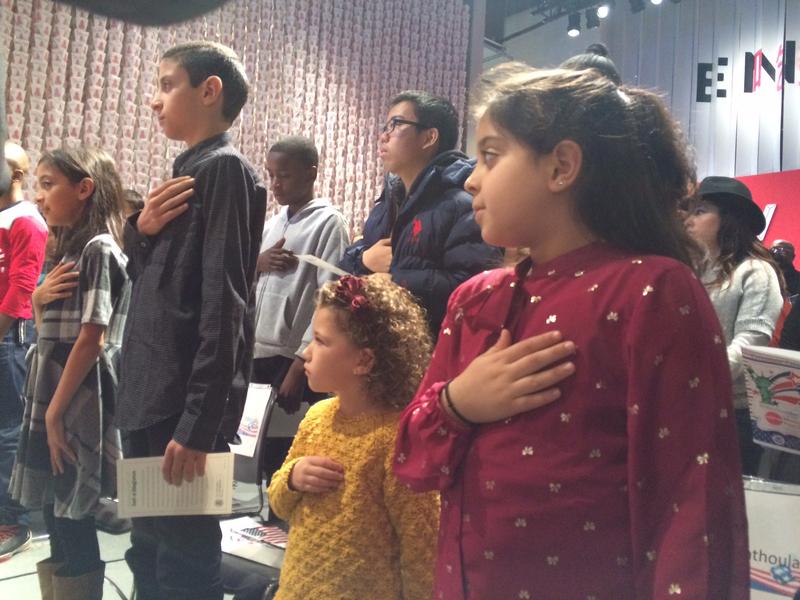 For the twenty kids who gathered at a museum in Brooklyn, the morning started with an oath to renounce all allegiance to any foreign prince, potentate or sovereignty, and ended with gingerbread fortune cookies. 
This was the U.S. citizenship ceremony, custom-designed for the 5 to 15 year old demographic. The kids hailed from Nigeria, Israel, Kyrgyzstan and Albania, fourteen nations in all, and are now, for all official purposes, Americans. 
"Some of you are too young to understand what is happening today," said Judge Denny Chin of the U.S. Court of Appeals, who gave the keynote address. "You are now a part of this country in a way that you weren't before."
Afterward, kids polished off their complimentary fortune cookies and read out the fortunes prepared just for the occasion by their hosts, the Museum of Food and Drink.
For Manuel Matushaj, an eight year old from Italy who now lives in Bensonhurst, the message was encouraging.
"It says, let's see, 'You are the future of the country.'"