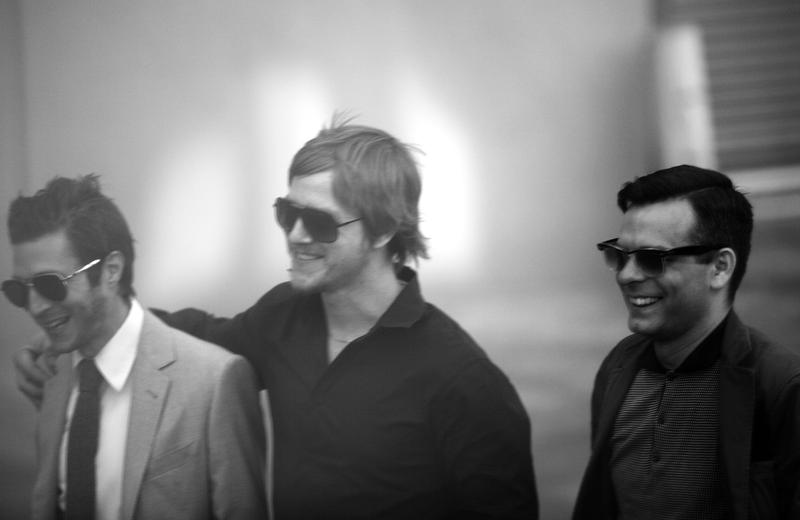 Interpol's last, self-titled album came out back in 2010, and unless you happened to catch the brooding New York band's recent live performance at Governor's Ball a couple weekends back, you probably have not heard much of the band's new music. Until today.
Interpol has just shared a live concert music video for "Anywhere" -- a track from the band's forthcoming, anagram-y titled fifth album, El Pintor.
Fans will remember "Anywhere" as one of a pair of new songs debuted at London's Brixton Academy this past March -- likely heard for the first time via shoddy, fan-made iPhone clips on YouTube. With Interpol's "official" live video, the band essentially recreates that experience, but seemingly on a much higher budget. While the video employs nicer cameras (or at least, a bunch of GoPros) and crisper sound, it also mimics that shaky, hard-to-see-through-the-bobbing-heads look and feel -- complete with the distant balcony shots and poor sight lines that have become a staple of the amateur instant videos we all shoot these days. That said, while there's practically no close-up detailing of Paul Banks and company's performance, it does fully capture the energy that Interpol can bring on stage and what it feels like to be in the crowd.
Musically, "Anywhere" sounds exactly what you would want from an (early) Interpol song: sharp guitar lines, Banks' morose, disaffected baritone croon, and propulsive climaxes. It's a tight, explosive song that shows some promise for El Pintor being something of a return to Interpol's early early years.
Interpol's El Pintor comes out Sept. 9 via Matador Records. The band is touring all summer, with festival dates at Lollapalooza, FYF Fest, Austin City Limits Festival, and more. Check out full dates here.