International Relief Charity Opens First U.S. Clinic in Rockaways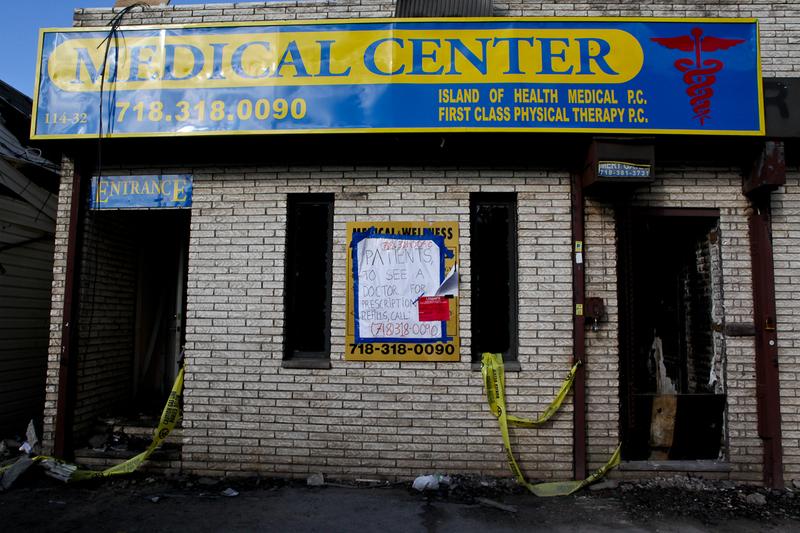 The relief group Doctors of the World, which operates in war torn nations like Syria, Mali and Somalia is opening its first U.S. clinic, in the Rockaways. The organization provided aid immediately following Sandy and decided to set up a brick and mortar medical clinic in Rockaway Beach, Queens.
When Sandy landed last October in the Rockaways, it brought hordes of volunteers and aid groups to the area that had never been to the peninsula before. One group was Doctors of the World, an international relief network based in France, started by co-founders of Doctors Without Borders, with a focus on staying after emergencies.
Noah Barth is the program coordinator for the charity and said while Doctors of the World usually operates in distressed parts of the world, it was clear that residents of the Rockaways had severe medical needs.
"We saw a lot of people with upper respiratory tract infections, a lot of people that went months without seeing a doctor that just needed routine stuff," he said, speaking in the newly-renovated, seven-room clinic on Beach 102nd Street. "Now you're starting to see the setting in of post-traumatic stress disorders, anxiety, depression," he said.
He's hoping the clinic will be ready to open before the one-year anniversary of Sandy in October. It will offer free medical services to the uninsured, (an estimated 21 percent of Rockaway residents have no insurance) as well as undocumented residents and will run on donations. Barth (photo below) said it expects to serve 100 people a week in the beginning.
The Rockaways stretches for 11-and-a-half miles, but there are few medical facilities. There's St. John's Episcopal Hospital at Beach 19th Street and Joesph Addabbo Family Health Center on 62nd that serve a large elderly and vulnerable population. 
Fifty-year-old Moraima Perez, a resident of the Rockaways, said she'd take advantage of the free health care. She's uninsured, suffers from seizures and has carpal tunnel syndrome.
"There's a lot of people like myself — I don't have no health insurance, I lost everything in Sandy; now I'm having hard time getting Medicaid," she said, on a recent afternoon while walking her German Shepard. "So I think it's great."
Another resident who's glad to hear about a new clinic opening near his home is John Ray. The 58-year-old said he recently stopped by St. John's Episcopal for a painful hernia operation.
"You go to the emergency room because it's the only hospital here," he said, before boarding a bus to Rego Park, Queens, where he's going to deal with a malpractice claim related to the surgery.