The Takeaway
Intelligence Agencies Blame Russia for Meddling in 2016 Election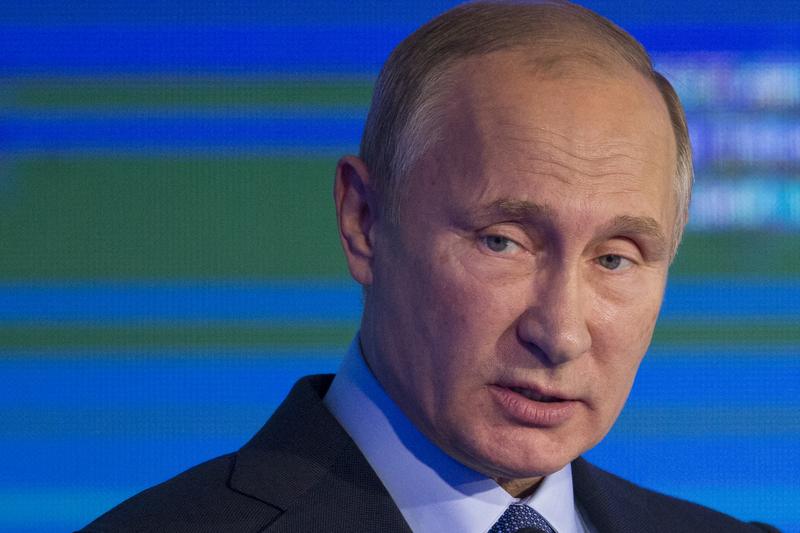 Click on the 'Listen' button above to hear this interview. 
The FBI, the CIA, and the NSA released a declassified report last Friday that concluded that Russian President Vladimir Putin "ordered an influence campaign in 2016 aimed at the U.S. presidential election." The report says that the effort to "denigrate" Hillary Clinton turned into one where there was a "clear preference for President-elect Trump." The report was ordered by President Barack Obama in December of last year.
President Obama was briefed of the report on Thursday, while President-elect Trump was made aware of the findings on Friday. Trump had been trying to downplay the allegations and tweeted over the weekend that having a good relationship with Russia would benefit the U.S.
Since being briefed of the report, Trump surrogates have given mixed answers on the question of hacking. Reince Preibus, the incoming White House chief of staff, said that Trump "accepts the fact that this particular case was entities in Russia" in regards to the hacks of the Democratic National Committee, but did not clarify on what role Trump believed Putin himself played.
On Sunday however, Trump aide Kellyanne Conway dodge questions relating to the Russian government's involvement with the hacks. Trump himself has not clearly stated whether he supports the intelligence agencies findings.
The FBI and CIA have said that they are "highly confident" of their assessment, while the National Security Agency stated they are "moderately confident." The declassified report did not contain new information or data that would describe how the intelligence agencies arrived at their conclusions. Additionally, they were unable to assess what impact the hacks may have had on the election — they say it is not their responsibility to measure the "political process."
In the backdrop of these findings, questions remain about future hacking attempts, and what may be done to stop them. David Sanger, national security correspondent for our partners at The New York Times, joins us to discuss the Obama Administration's response to the hacking allegations, and how future digital hacks can be addressed.