Inspired by Mariners on 9/11, One Photographer Found a Passion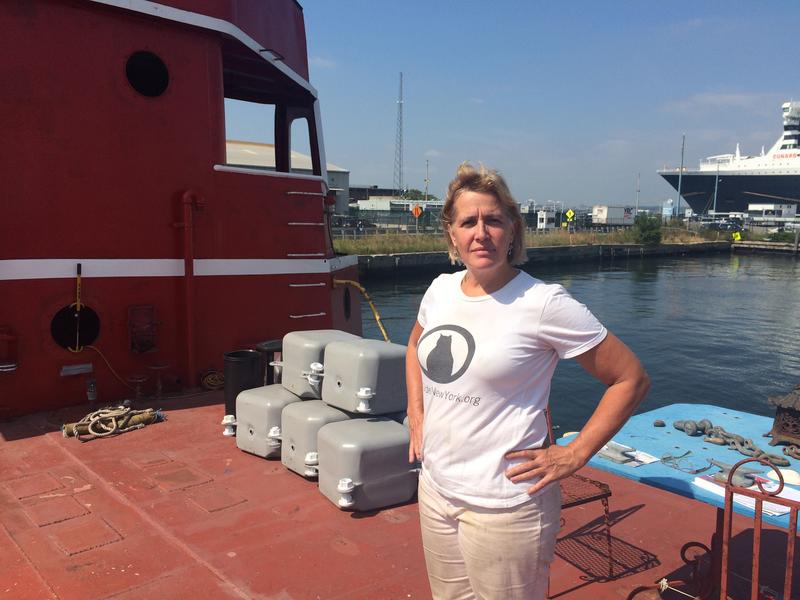 Sunday marks 15 years since the September 11th terrorist attacks that killed nearly 3,000 people in New York, Washington and Shanksville, Penn. Over the next few days, WNYC is speaking with a few individuals whose lives were altered by the events of that day.
After the towers were struck, photographer Carolina Salguero rushed to Lower Manhattan on her powerboat and began taking pictures of the first moments after the strikes and the massive evacuation that followed.
"There's just this pell-mell scene of all these boats of all different types converging on the shore and then just thousands of people rimming the shoreline … just a wall of people. As you got closer, you can really see the frenzy," Salguero said in an interview with WNYC.
Some of her photos (including one of a police boat racing toward the smoking towers) were later published in the New York Times Magazine. But for Salguero, the work didn't stop there. Inspired by the men and women who worked in the city's waterways and contributed to that evacuation and the recovery afterwards, she became the founder and president of PortSide New York, a non-profit maritime organization.
"All the mariners represented a whole diverse array of boats and boat types. They're not all in one union. Some of them are in no union at all," Salguero said. "The city has really forgotten its waterways."
Salguero spoke to WNYC's Richard Hake.