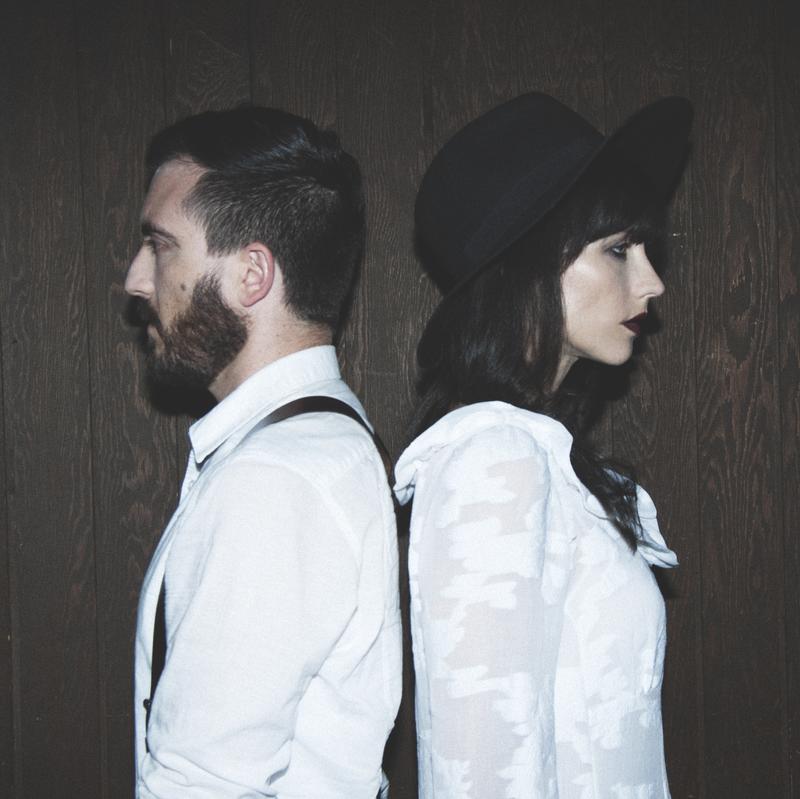 I wasn't aware of how much I liked In The Valley Below's song "Peaches" until I realized two things: First, the song's chorus has been stuck in my head, "earworm"-style. And second, it wasn't driving me crazy. The song, first issued on an EP last year, has begun to get some traction online -- possibly because of the song's artsy video, but mostly because of its killer hook.
The single is also the opening track on In The Valley Below's upcoming album, The Belt. And while that album isn't out for a few weeks yet, the Los Angeles duo has already unveiled a handful of tracks to whet our appetites.
In The Valley Below could probably just do bright synth-pop, but what you get instead is something slightly more subversive: the edgy guitars that start "Peaches" and lurk behind "Neverminders," for example. Or the dark, swampy ambience of "Hymnal."
And lyrics full of allusions to sex and religion and death. And possibly fruit. It's like Jeffrey Jacob and Angela Gail have Frankenstein-ed together the sunny beach vibe we expect from L.A. with the film noir version of the city that we'd see in a David Lynch film. They may have created a monster.
The Belt is out Aug. 26 via Caroline/Capitol, but you can hear the band play live in the Soundcheck studio on Monday, Aug. 18, at 2 p.m. ET.