In California, Dual Language Programs To Be Reconsidered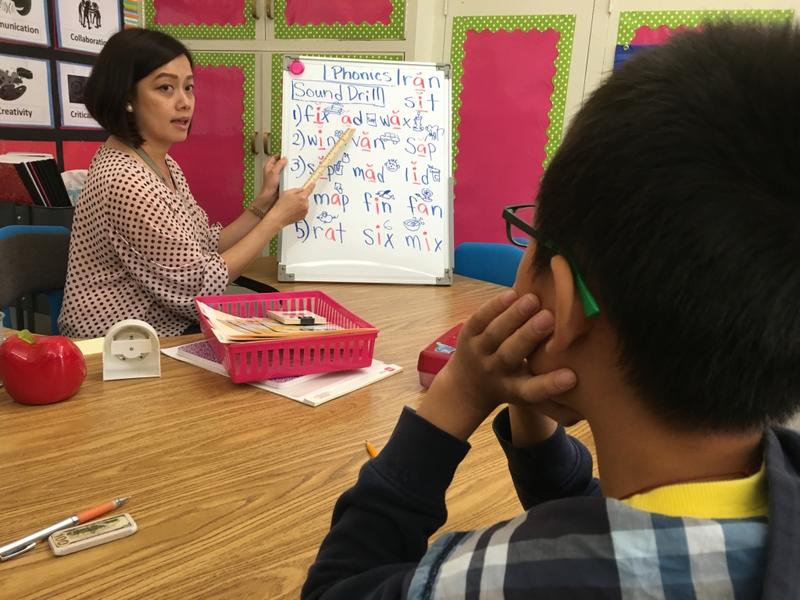 There are no fewer than 17 propositions on the California ballot this November. One of them — Proposition 58 — would end the mandate on English-only education and make it easier for schools to start dual language programs.
About one in four public school students in California speak a language other than English at home. Nearly 20 years ago, California voters agreed that the best way to teach these students English was to do away with the existing bilingual education programs and immerse the student in English.
Adolfo Guzman-Lopez of KPCC visited a school in San Gabriel in Los Angeles County where the current limits on bilingual education and the potential for multilingual education exist side by side.
Reporter
Adolfo Guzman-Lopez, reporter for KPCC. He tweets @AGuzmanLopez.
Copyright 2016 NPR. To see more, visit http://www.npr.org/.