SchoolBook
New Workday Rules Focus On Teacher Planning and Prep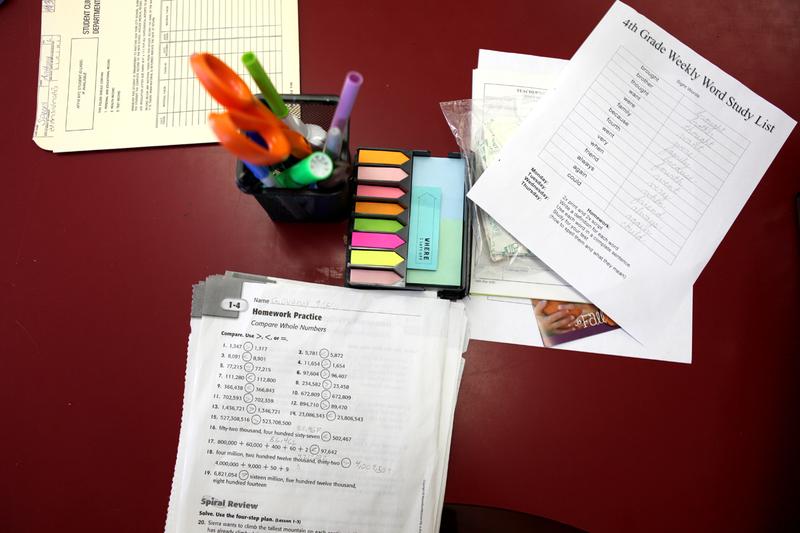 School staff across the city are hammering out plans to make use of the newly prescribed time for professional development and parent outreach, not to mention the other duties that keep many teachers at school long after students are dismissed.
The new schedule came out of the teachers contract deal. It swaps 150 minutes per week that was used to work with struggling students with 155 minutes for teacher training, planning and connecting with parents. For the schools that made good use of that extra student help, there's concern about the change. And others are just weighing their options.
"Is this at the expense of students? I think that's the issue that people are interested in knowing," said Gloria Brandman, a special education teacher at P.S. 307 Daniel Hale Williams in Vinegar Hill, Brooklyn. She voted against the contract but said the workday schedule change was one thing she supported in the deal.
"I see it as a sign that Carmen Fariña is trying to send a different message," Katherine Sorel, a teacher at P.S. 146 The Brooklyn New School, said of the schools chancellor. "I see it as a sign that she's trying to say there is more to a teacher's job than just teaching -- that the teacher has to do all these other things."
She said that her school has already discussed the idea of using professional development time to develop lessons on race and class issues, and to better address students' social-emotional needs, she said.
A Queens elementary school principal, who asked not to be identified, said the current 150 minutes per week with students was "absolutely useful," both to help struggling students and as added enrichment time for high-performing students. Still, she said, having a solid chunk of time each week for professional development would allow teachers to focus on ways to improve their own work.
To make up the lost student time, she may carve out an extra period in the day, by shortening two homeroom periods and shaving minutes between classes, for students to work with teachers.
Abby Rennert, a teacher at M.S. 215 Knowledge and Power Preparatory Academy in the Bronx, said the time for parent engagement would be especially helpful. She said that she often tries to text or email parents between classes, but some parents are easier to reach by phone.
"It's hard to keep up with contacting parents and there have been many instances where I say I'm going to follow up with a parent, but forget once I'm home," said Rennert.
Still, many teachers said they will still need to spend plenty of time outside of their workday contacting and meeting parents.
There are multiple ways that schools can break up the time. One option agreed upon by the union and the city calls for teachers to spend 80 minutes each Monday on professional development. On Tuesdays, teachers would set aside 40 minutes for parent engagement and 35 minutes for a variety of professional duties, such as paperwork or grading assessments.