Immigration Courts Closed Due to the Shutdown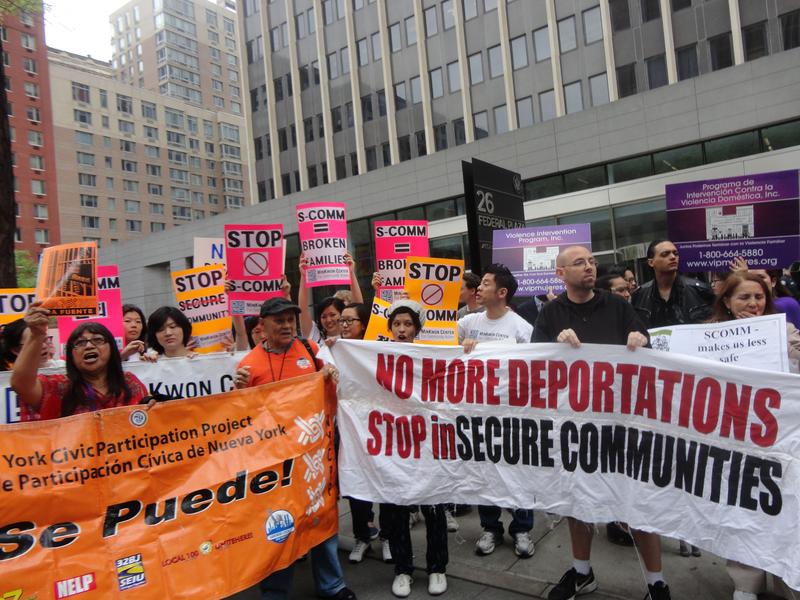 Nassira Hamdi was supposed to walk out of an immigration court in Federal Plaza this week with an approval for a green card. But that court, like 14 others across the U.S., is closed due to the shutdown.
"It's frustrating, upset, sad," she said.
The 50-year-old assistant teacher from Queens says she hoped getting a green card would allow her to sponsor her husband for a green card, and travel back to Morocco to visit her family.
"Everything is canceled," she said. "And now I don't know what they will do. Maybe they will give me another year."
Hamdi doesn't know when she'll get another chance to appear before an immigration judge, because immigration courts are severely backlogged.
"When a case is delayed, it could get knocked back another two to three years just based on the calendar of immigration judges in New York," said Andrew Johnson, an immigration attorney.
In New York State, over 50,000 cases are currently pending. The Department of Justice, which oversees immigration courts, is currently only continuing hearings for immigrants who are detained. Hamdi's attorney, Tsui Yee said several of her other clients' appointments have also been canceled.
"We have been waiting for this day for months, if not years," she said. "Each of my clients' cases took, I would say on average, three to four years to make its way through the entire court process. … So it's just very frustrating."