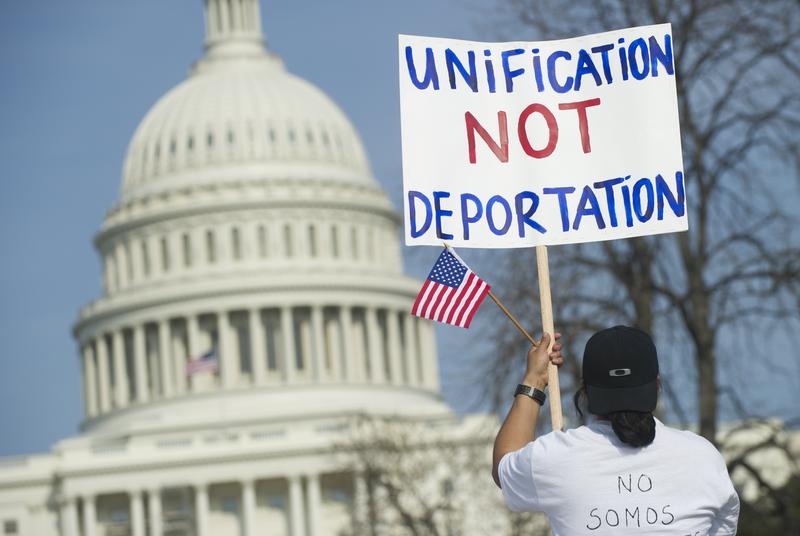 When it comes to immigration, the American public once again finds its government at a standstill, with Congress unable to confront the issue of a path to citizenship.
Since June alone, when the Senate passed its version of an immigration bill, more than 220,000 people have been deported. Often times, these family members can never reunite.
Today The Takeaway speaks to one immigration activist—Maria Rodriguez, the executive director of the Florida Immigrant Coalition—who believes that such exclusion is fundamentally anti-American and that a path to citizenship is the only true path to reform.