The Takeaway
Without Action, Minor Infractions Continue to Cripple Immigrant Families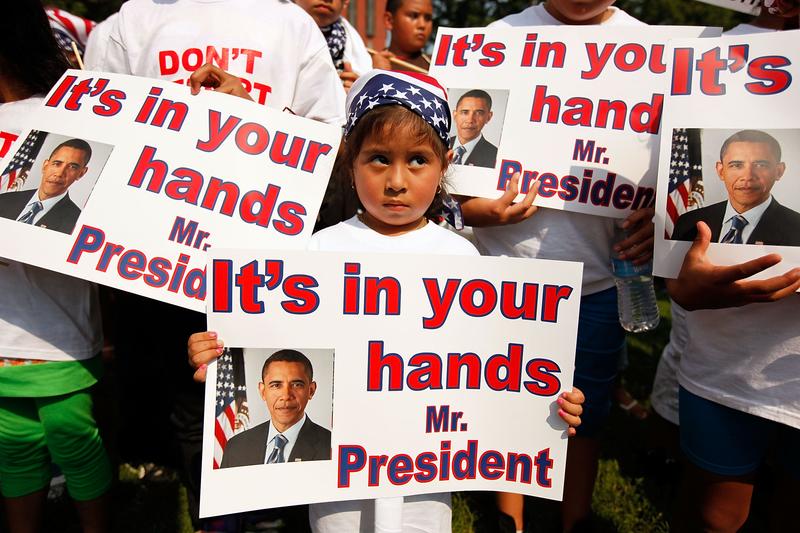 An investigation by our partner The New York Times reveals that disruptions to the lives of immigrants families continue at an unprecedented rate.
Of the 2 million deportations that have been carried out under President Barack Obama, two-thirds of the cases involved individuals who committed only minor infractions or had no criminal record at all—a stoplight run or a decades-old misdemeanor charge have the power to fracture a family.
Elizabeth Perez is a former U.S. Marine and mother of two. Her husband Marcos was deported in 2010 after he was pulled over for running a red light. It was the same day Elizabeth found out she was pregnant with their second child.
While families like Elizabeth's wait helplessly for the often-impossible return of their loved ones, lawmakers in Washington are struggling to come to any sort of consensus on immigration reform.
But one champion for reform is Luis Gutierrez, a Democratic Representative from Illinois.
Tomorrow, Representative Gutierrez and the Congressional Hispanic Caucus will present a memo to Department of Homeland Security Secretary Jeh Johnson, in a call to suspend deportations of undocumented immigrants who would qualify for legalization under the immigration reform bill the Senate approved last June.
It's a plan of action that, according to Congressman Gutierrez, is the only option unless House Republicans act on total reform.