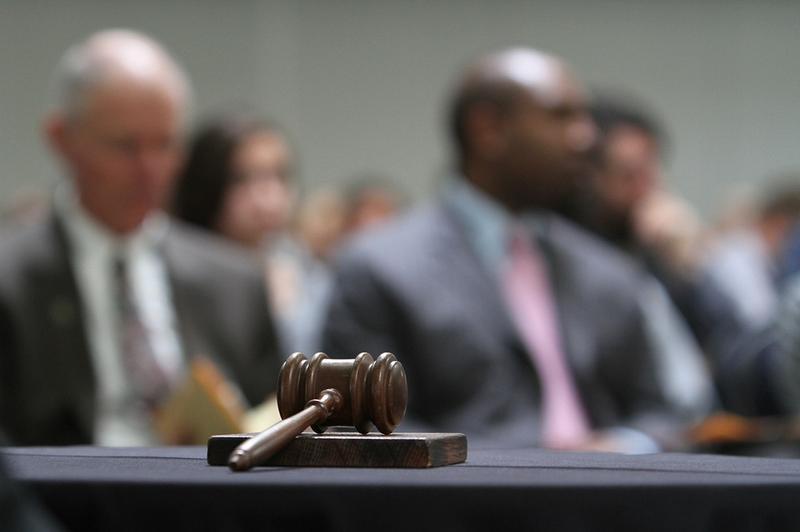 Statistics show that whether or not an immigrant is detained during their case, and whether or not they have a lawyer, has enormous bearing on outcomes in immigration court.
New York City is spearheading efforts to make the system more just. City Limits reporter Batya Ungar-Sargon tells the story of Nneka Ifemesia, a Nigerian immigrant who faced the threat of deportation.
Talia Peleg, an immigration attorney at Brooklyn Defender Services, also joins. She represented Ifemesia in court, and she says people like Ifemesia who end up in immigration detention often have a lawful right to remain in the United States. No one should face a proeceding without a lawyer, and no one should be subject to mandatory detention, Peleg explains.
Peleg also points out that giving immigrant detainees legal representation actually saves taxpayer money in the long run, because the cost of putting children in foster care when their caregiver is taken into detention and other associated costs of detaining people can be "enormous."
80% of people in America end up representing themselves in immigration court, says Talia Peleg of @BklynDefenders. pic.twitter.com/W72gNy3YeW

— Brian Lehrer Show (@BrianLehrer) December 28, 2015
Non-detained immigrants 4x more likely to win their case than detained immigrants. https://t.co/VrrGb8bzVy @BrianLehrer

— Brooklyn Defenders (@BklynDefenders) December 28, 2015
Approx. 80% of people in immigration courts across the US have no attorney, facing trained DHS lawyers alone @BrianLehrer @nishasagarwal

— Brooklyn Defenders (@BklynDefenders) December 28, 2015
Among detained people, those with lawyers were six times more likely to prevail in immigration court https://t.co/VrrGb7TYwY @BrianLehrer

— Brooklyn Defenders (@BklynDefenders) December 28, 2015