The Takeaway
Hope Fades in Ukraine as Russian Conflict Intensifies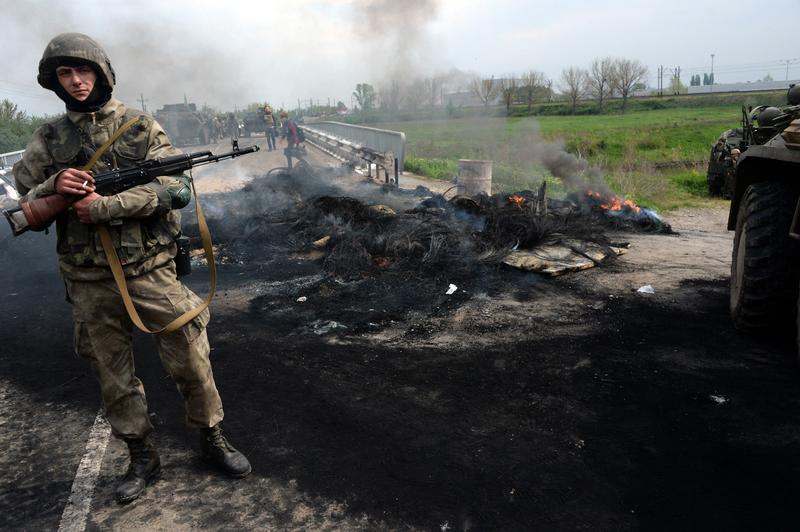 According to the Kremlin, all hope may be lost for an internationally negotiated deal in Ukraine. Moscow made that statement just hours after two Ukrainian helicopters were shot down while trying to clear pro-Russian forces from the eastern regions of Ukraine.
The Russian economy may be suffering, thanks to a new round of sanctions from the Obama White House, but the sanctions aren't doing much to curb Russian influence in Eastern Ukraine where pro-Russian forces have taken control of two major cities.
The Ukrainian government is trying to assert it's authority, but the political turmoil has deepened its own economic troubles. On Thursday, IMF Director Christine Lagarde announced that the International Monetary Fund had approved a $17 billion bailout for the country.
Just how far will that money go in stabilizing the country? And with national elections in just a few weeks, will Ukraine really be prepared to hold a free and fair vote?
Takeaway Washington Correspondent Todd Zwillich explains how the Ukrainian crisis is playing out in the U.S. Capitol. Stephen Nix, regional program director for Eurasia at the International Republican Institute, weighs in on what's at stake when it comes to Ukraine's upcoming elections.