Illinois Law Requires Training For Stylists To Recognize Domestic Violence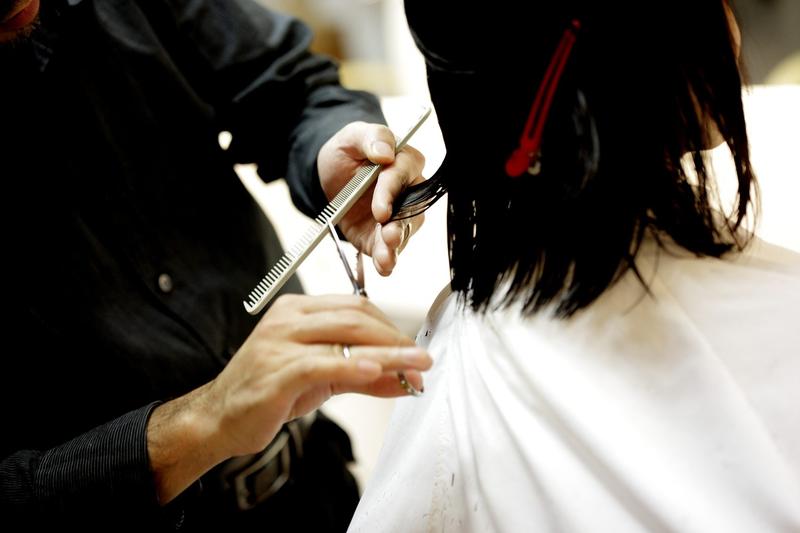 Effective with the new year, hairstylists and cosmetologists in Illinois must have formal training in recognizing domestic abuse. Without that training, salons will not be able to renew their operating licenses.
Illinois State Sen. Bill Cunningham (@senatorbillc) introduced the legislation requiring mandatory training, and joins Here & Now's Robin Young to talk about why.
Interview Highlights
On the initiative for this law
"The group Chicago Says No More came to visit me and a colleague, State Representative Fran Hurley, and they presented this idea to us, and it immediately resonated with me because of my wife's experience as a hairdresser many years ago. She frequently had clients who would share intimate details of their lives with her, and on some occasions those details included being victims of domestic violence or sexual assault."
On how the new law works and what the training will cover
"It requires a licensed cosmetologist in the state of Illinois to undergo one hour of training when their license is up for renewal. They currently have to take 14 hours of training on a number of subjects. This will just add domestic violence recognition to that list of subjects."
"They're gonna learn how to recognize signs of domestic violence, and more importantly, they're gonna be given advice on what to do when confronted with those situations, and how they can best get their client help if their client needs help."
"One of the things that the hairdressers will be advised of in these training sessions is not to intervene if their client is showing no signs that they want the hairdresser to intervene. That's an important part of the training that they'll undergo."
On the goals of this training
"I think what we're trying to get at is to address the frustration that my wife faced many years ago when she was a hairdresser, and that is you're told by your client a number of details about some real problems in your life, and then the hairdresser is left with sort of a dilemma in that they want to help. They want to give more than just the sympathetic air, but they're not really sure what to do. This would inform the hairdresser on steps they can take to enable their client to get help if they want help."
"We don't want them to get involved in a situation if they feel like it might be dangerous. We also want to stress that we are not requiring any hairdresser to get involved if they do not want to. In fact, we specifically wrote into the new law an immunity clause that says a hairdresser, licensed cosmetologist can not be held liable civilly or criminally if they fail to take action when a client provides them with some sort of information regarding an incident."
Array
On reaction from hairdressers and cosmetologists
"We've heard nothing but positive things from various stylists. I think that the only opposition we've run into is from individuals who really sort of misunderstand the intent of the law and feel that we're trying to encourage hair stylists to get involved in these situations. We're not, we're just attempting to give them information that will help them help their clients."
Copyright 2017 NPR. To see more, visit http://www.npr.org/.