The Takeaway
Illinois A.G. on the 'Outrage' Against Chicago Police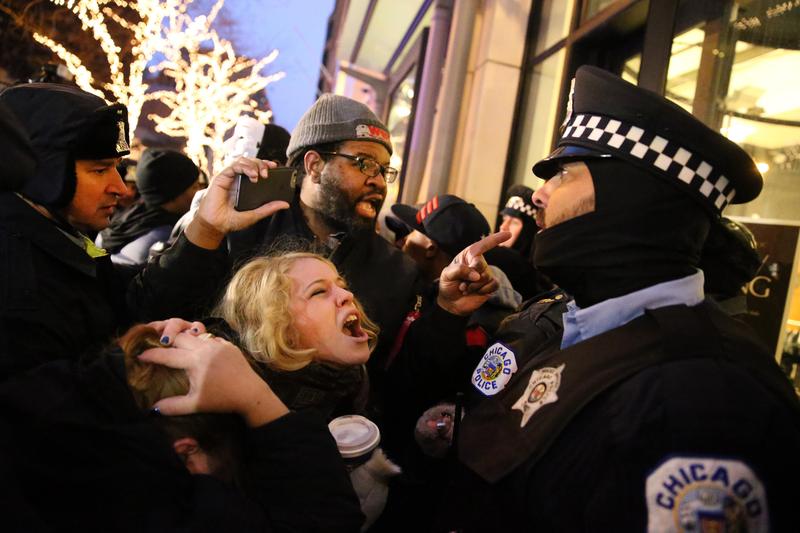 Click on the audio player above to hear this interview.
Over the weekend, yet another police shooting in Chicago left two people dead, including Bettie Jones, a 55-year-old mother of five who police say was "accidentally struck and tragically killed."
The news comes amid high tensions in the Windy City. Earlier this month, the U.S. Department of Justice (DOJ) announced they would launch an investigation into the Chicago Police Department to determine if there is a systemic problem with the way the police deal with citizens in terms of race and use of force.
Illinois Attorney General Lisa Madigan had asked the DOJ for an outside, independent investigation into the pattern and practices of the Chicago police. The request came after a video was released showing the police shooting death of Laquan McDonald. 
McDonald's death, which had raised suspicions because of varying eyewitness reports, might have gone unnoticed if not for the release of the video—a video that police wanted to keep under wraps. The footage confirmed what many had suspected: That McDonald's death did not happen the way police say it did.
Takeaway John Hockenberry spoke recently with Attorney General Madigan about the Laquan McDonald tape and the state of police-community relations in Chicago.
What you'll learn from this segment:
Where the DOJ inquiry into Chicago Police Department currently stands.
The role of police culture in Chicago.
Why the city as spent more than $500 million settling police cases since 2004.