An Apartment Building That's a Gallery — for Now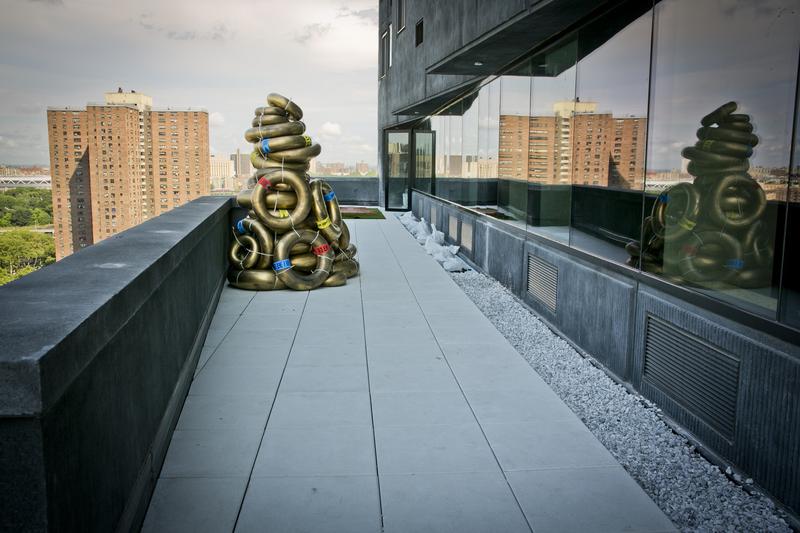 There's a place in Harlem that is neither a museum nor a gallery —it's an affordable housing development. Yet right now, it is filled with two floors of art.
The exhibit was created to introduce the building, designed by David Adjaye, to locals. That's because the developer of the project, Broadway Housing Communities, has a mission of developing community both within their buildings and the neighborhood.
"It's a site that is going to be affordable housing, giving a new start to many families," said Manon Slome of arts organization No Longer Empty, who curated the art in the building.
Slome chose art works that explored immigration, community building, civilization and racial profiling. The pieces range from sculptures like a city built of a quarter-million sugar cubes, to a digital triptych showing the rebuilding of a city.  Other local cultural organizations used the art as as inspiration to create collaborative dance, music, poetry and spoken word performances. They are displayed in the hallways and offices of the building — as well as in its apartments.