Ice Rink Quickly Reopens After Shooting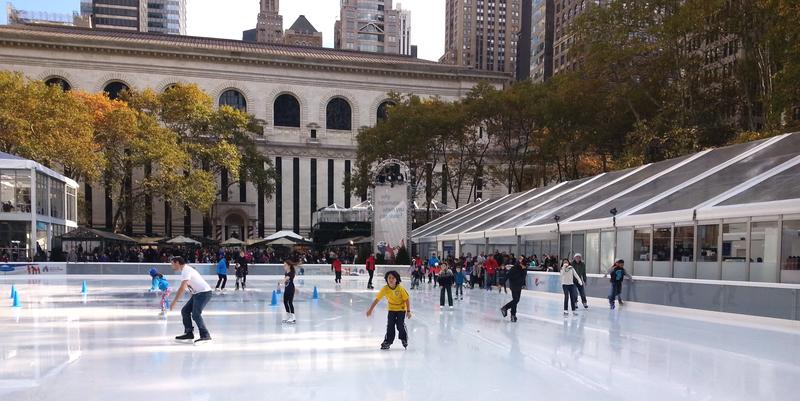 Neighbors of the temporary ice rink in Bryant Park are in shock following a shooting there Saturday night.
Crystal Assao witnessed the incident from the kiosk where she is an arepa cook.
"I heard the shots and I saw all the people running and screaming and everybody get down," Assao said, adding that she left the scene quickly. The next day, she was back at work, and the park was crowded with tourists and parents with their children.
Police say a sixteen-year-old is in custody in connection with the shooting, which left the ice splattered with blood. They are questioning the suspect, and charges against him are pending.
A fourteen year-old and a twenty year-old are in the hospital with gunshot wounds.
On Sunday afternoon, sixteen year-old Nick Filopoulos from Queens waited on line to get into the rink with friends, and said he wasn't especially worried.
"I figured it's less likely of a chance of it happening again. I mean cops are gonna be here making sure everything's safe," he said.