The Takeaway
Hurricane Matthew Devastates Poorest Parts of North Carolina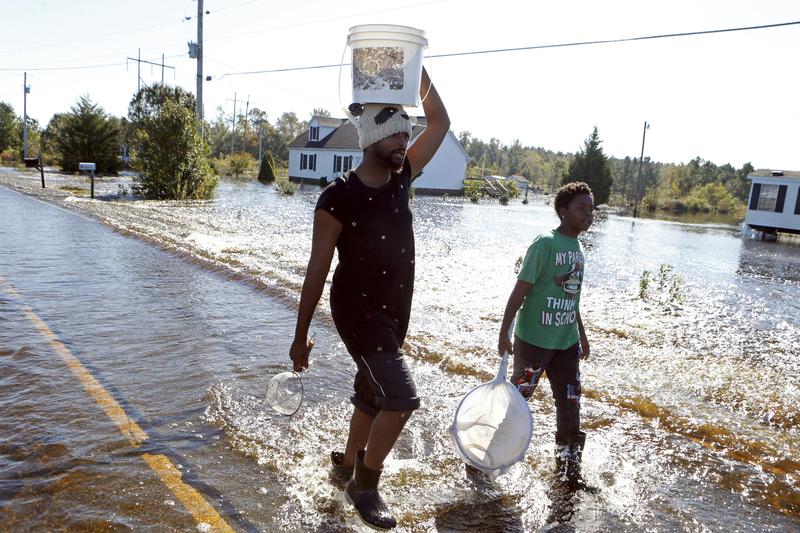 Click on the 'Listen' button above to hear this interview. 
It's been a week since Hurricane Matthew devastated parts of Haiti and left a trail of destruction through Florida and the Carolinas before heading out to sea.
The death toll in the United States, while nowhere near the hundreds killed in Haiti, has risen to 30. The majority of those, 22, were in the state of North Carolina, which saw heavy flooding in some of the poorest parts of the states.
The historic town of Princeville — a predominately African-American community and believed to be the oldest town in the U.S. that was incorporated by freed slaves — was practically submerged with up to 12 feet of water.
Despite assistance from FEMA and other funding, the poor are the least likely to benefit in a state that has already stripped away unemployment benefits. Heather Hunt, a research associate with the North Carolina Poverty Research Fund at the UNC School of Law in Chapel Hill, explains what you need to know.