Soundcheck
Hurray For The Riff Raff: Rootsy Songs With A Vibrant Voice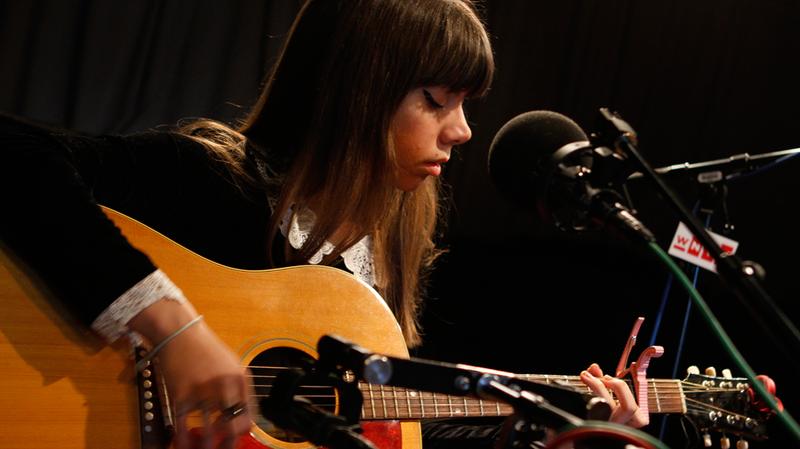 New Orleans' Hurray For The Riff Raff is the band of Alynda Lee Segarra -- a singer-songwriter with a powerful voice that channels the raw bluesy side of country and folk music. Segurra is originally from the Bronx, but after leaving home at 17 and traveling the country aboard freight trains, she eventually settled on New Orleans. It was there she became entrenched in the vibrant music scene, first playing washboard in a group called Dead Man's Street Orchestra, and later forming Hurray For The Riff Raff as a vehicle for her lean and explosive punk-infused folk songs. 
Following its fantastic 2012 album Look Out Mama, Hurray For The Riff Raff put out a Kickstarter-funded recording of covers and originals, My Dearest Darkest Neighbor, and toured heavily, including a performance at the Newport Folk Festival in 2013. The band is now poised to release another album in February, called Small Town Heroes. 
Watch a stripped-down version of Hurray For The Riff Raff -- featuring Segarra and Yosi Perlstein on fiddle -- as they preview new songs from the band's forthcoming record in the Soundhcheck studio.
This segment originally aired on Jan. 13, 2014.
For more photos, visit Soundcheck's Tumblr page.
Set List:
"Blue Ridge Mountain"
"Small Town Heroes"
"The Body Electric"