The Takeaway
As Violence Overcomes the Nation, Is Iraq Still America's Problem?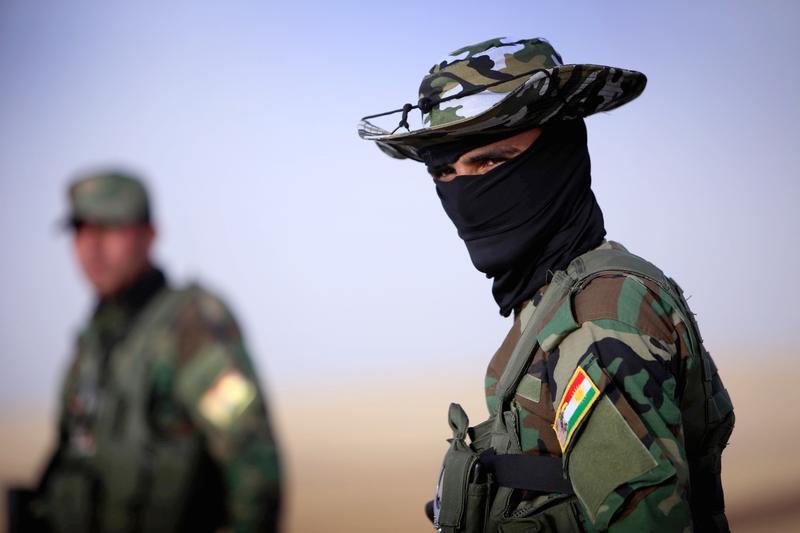 Everyone remembers the fall of Baghdad in 2003 after the massive U.S. invasion. But now we may be on the verge of seeing a second fall of Baghdad—only this time to Islamist forces are taking major Iraqi cities one by one while the Iraqi military seems helpless.
Just hours after militants from the Islamic State of Iraq and Syria (ISIS) took control of the northern Iraqi city of Mosul—Iraq's second largest city—members of the Al Qaeda offshoot advanced to Tikrit, the birthplace of Saddam Hussein.
The International Organization of Migration estimates that at least 500,000 people have fled Mosul.
"A lot of this aggression is targeting innocent Iraqi citizens—it's despicable," Deputy White House Press Secretary Josh Earnest said yesterday during a news briefing. "And we stand with the Iraqi people as they fight it."
Though Earnest asserts that the violence is "despicable," some other high-ranking officials are more optimistic that a solution can be reached. 
"Although the news from Mosul is very bad, I think one positive aspect from this may be that the groups are indeed coming together to address this challenge," Stuart E Jones, President Barack Obama's nominee to be the U.S. ambassador to Iraq, told a Senate committee. "At least we're seeing signs of that in the last 24 hours."
Retired Lt. Gen. James M. Dubik oversaw the training of Iraqi security forces from 2007 to 2008. He is now a senior fellow at the Institute for the Study of War.
As the crisis unfolds in Iraq and appeals for U.S. military assistance fall on deaf ears in Washington, can America afford to ignore what's going on? Gen. Dubik doesn't think so—he says that America needs to find the political will to help the Iraqis fight back.
"What is clear to everyone is that the Iraqis cannot stop the offensive by themselves," he says. "The situation is dire, and we can help with that—air strikes, air controllers, and advisors to help the Iraqis plan and execute these large scale operations that we know they do not have the capacity to do."
But all are not so hopeful. Former Iraqi Prime Minister Ayad Allawi tells the BBC that outside help will add "fuel to the fire."