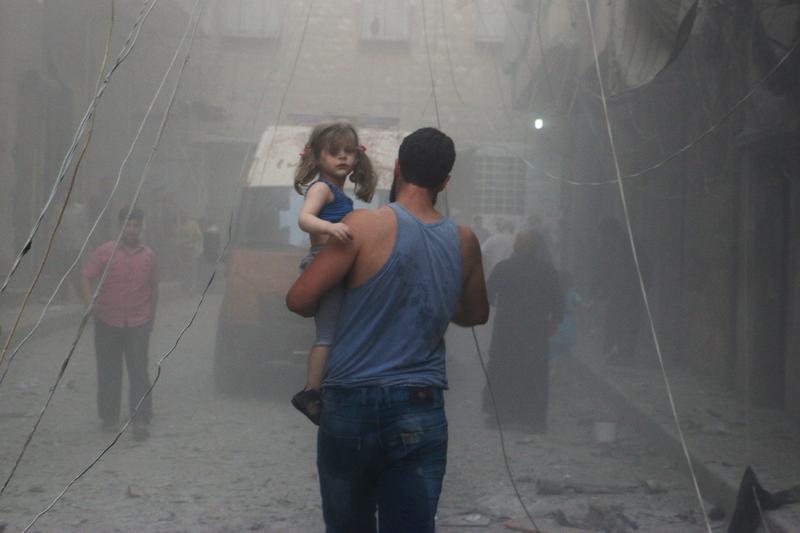 The conflict in Syria is producing some gruesome images and harrowing statistics. 
The Syrian Observatory for Human Rights is reporting that 1,600 people had been killed in just 10 days this month. In all, more than 170,000 people have been killed in the three-year civil war, about one third of the casualties have been civilians.
As fighting raged on, Syrian President Bashar al-Assad made a public appearance at a mosque in Damascus, where he attended prayers to mark the start of Eid al-Fitr, the Muslim holiday that draws to a close the monthlong fast of Ramadan.
It was his first public appearance since being sworn in for his third term in the office.
Lara Setrakian, co-founder and executive editor of Syria Deeply joins The Takeaway for an update on the crisis in Syria.