Humans — Crossed with Toads and Spiders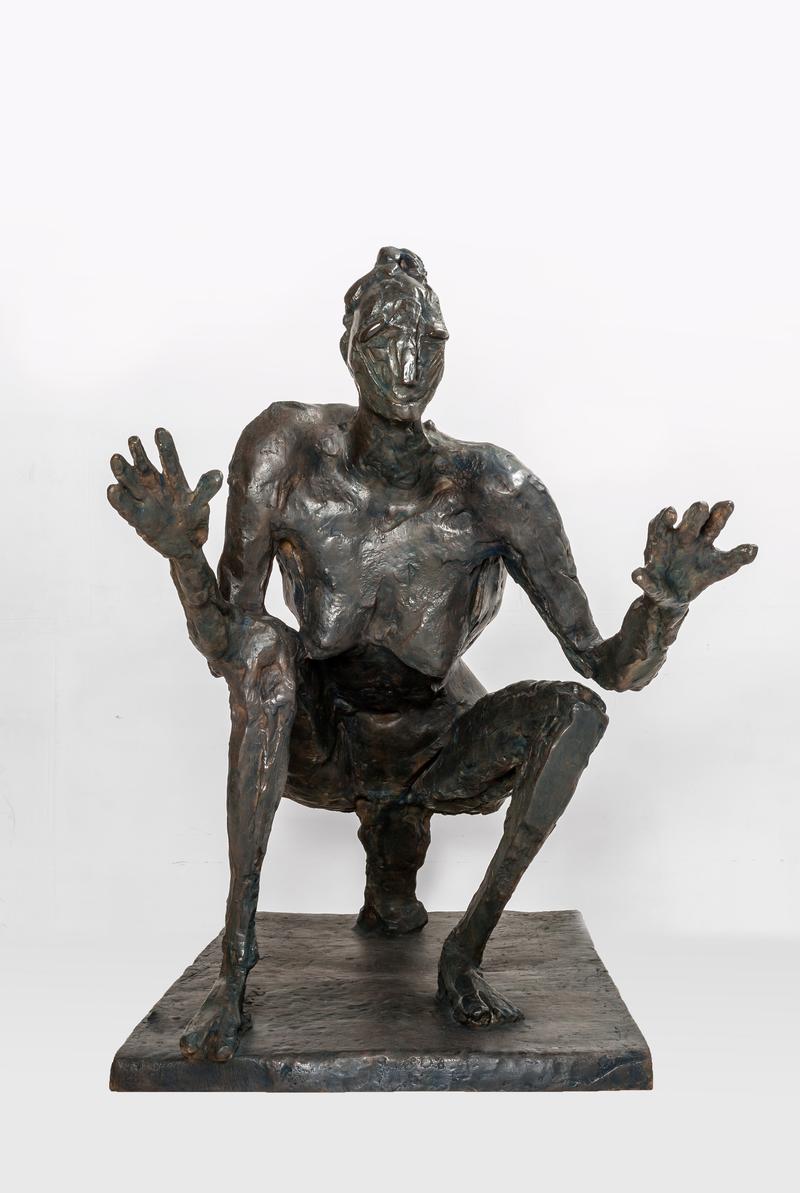 Germaine Richier's bronze sculptures, on view at  Dominique Levy gallery on the Upper East Side, are hybrids of humans and animals like toads, bats and spiders, or plants. Before her death, the French sculptor was a woman who left a vivid impression on Modern Art  — yet this is the first time her work has been exhibited in New York in almost 60 years.
Deborah Solomon, WNYC's art critic, said Richier is one of few women in a male-dominated world. Her work is very earthy, she said. "Other sculptors like Henry Moore who worked mostly in abstract form, or Giacometti, who worked in a very stylized form may treat the body through metaphor," she said. "She uses, instead of metaphor, a kind of direct tactility which is very appealing."
Richier's work was only shown here once in 1957, two years before she died. The show is done in partnership with the Galerie Perrotin.
Germaine Richier in her studio on Avenue de Châtillon, Paris. (Photo: Brassaï. Françoise Guiter Collection © Germaine Richier)
Don Quichotte, 1950-1951. (Photo: Michiel Elsevier Stokmans, The Nethetlands © Germaine Richier)
Reine, 1955 (photo by Gisele Regatao)