Huma Abedin, Clinton's 'Accomodator and Protector,' Says She's Separating from Husband Anthony Weiner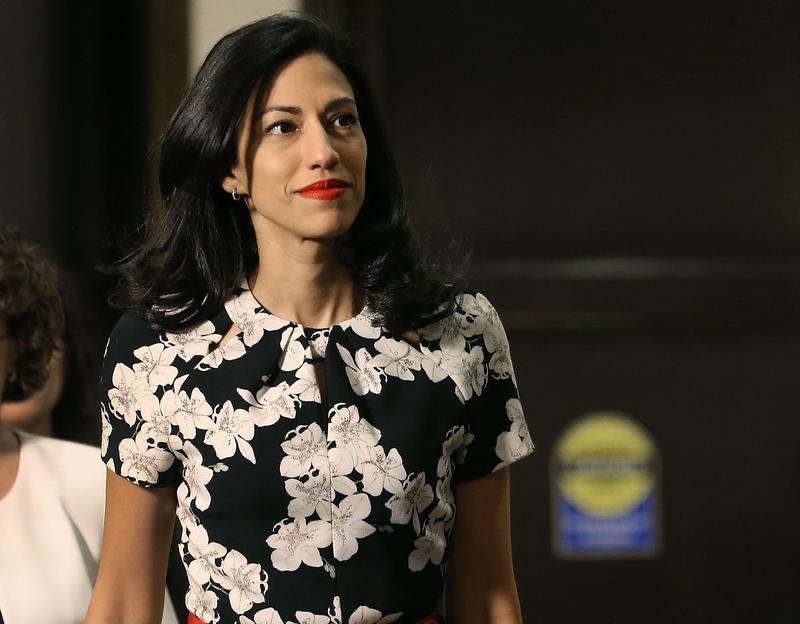 Top Hillary Clinton Aide Huma Abedin says she's separating from her husband, former congressman and New York City mayoral candidate Anthony Weiner, after he was caught "sexting" again with another woman earlier this week.
WNYC's senior editor for politics and policy Andrea Bernstein says Abedin has been Clinton's most influential aide, serving as "both accommodator and protector" at the State Department and even earning the title "Clinton's second daughter."
Bernstein says Weiner's multiple "sexting" scandals have caused consternation within the Clinton team, both for the anguish it was causing Abedin and the unwelcome parallels to Bill Clinton.
"Donald Trump has already leapt to draw those parallels," said Bernstein. "But the Clinton campaign says this is a private matter between two married people and it's not taking the bait."
Andrea Bernstein spoke to WNYC's David Furst.