HUD Takes Whack at NYC's Build it Back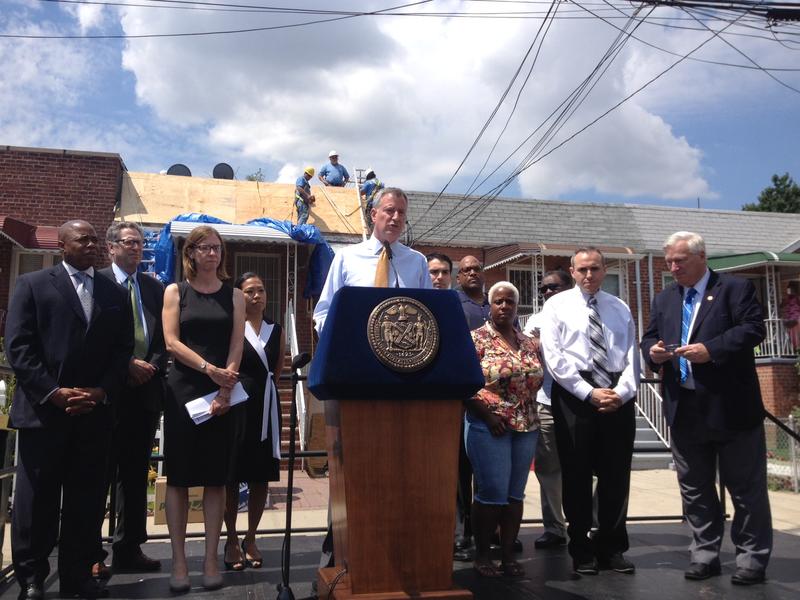 Since February, the shortcomings of New York City's program to help owners of Sandy-damaged homes have poured forth in a series of news reports and City Hall rallies about delays, screw-ups and bureaucratic contradictions.
Now, just as Mayor Bill de Blasio is asserting he has overhauled the program successfully, the U.S. Department of Housing and Urban Development has issued a report providing an inside glimpse of some of the dysfunction – at least as it appeared during a site visit monitors paid to the program's office March 24-28.
Some of the findings:
Case files of homeowner's requests for aid included duplicate and outdated files and were so disorganized that federal monitors couldn't make sense of them.
The city's general counsel approved a policy whereby homeowners were considered to have applied for the program the day an inspector visited their home, even though it may have been weeks or months after they applied. HUD rules stipulate that homeowners have to stop making their own repairs when they apply for federal aid in order not to inflict harm on the environment.  
The city certified that it had hired a director of internal audit in April 2013, but HUD monitors determined no director had been hired almost a year later.
City officials said that since the March visit, they have corrected most of the problems, and have received praise from HUD for doing so. As a result of issues related to repairs made by homeowners, however, HUD has prohibited the city from drawing down federal funds to reimburse homeowners for expenses they incurred. But, according to City Hall spokeswoman Amy Spitalnick, the de Blasio administration does not intend to slow down the reimbursement process.
"While the HUD monitoring report raised questions about a process that was put in place last summer by the prior administration," City Hall spokeswoman Amy Spitalnick said in a statement, "we are confident that we will continue to speed up the flow of reimbursement checks as recent progress has shown."
Instead, the city will have to use its own money to send out checks while officials from Build it Back and HUD come to a resolution over the rules.