Feds Say Some Sandy Aid Money is Flowing Too Freely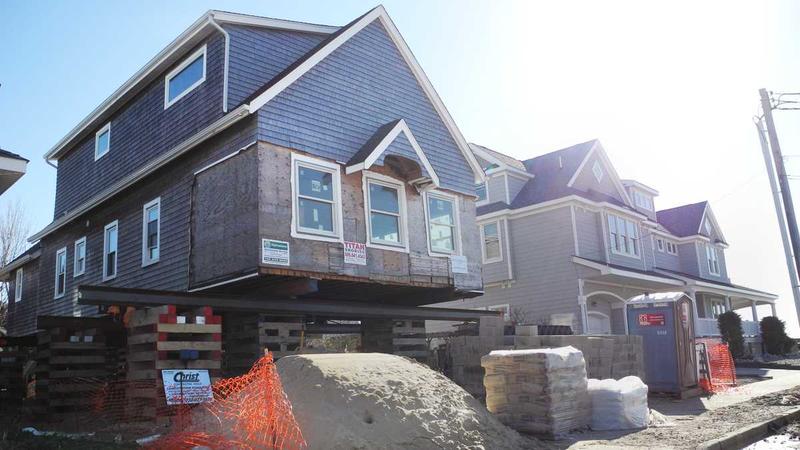 For months, the region's shorelines have been howling with the cries of homeowners waiting for much-needed Sandy aid to reach them. But the U.S. Department of Housing and Urban Development is singing a different tune: the money may be flowing too freely, at least in some cases.
HUD inspectors fault both New Jersey and New York State for failing to make sure that aid from a program of last resort — Community Development Block Grants — does not duplicate money that a recipient has already received from other sources, such as charities or the National Flood Insurance Program.
In one of the randomly selected cases, according to a HUD monitoring report, a Long Island homeowner received a check in January for $119,138 to help her rebuild her home. She knew it was more than she deserved because she had also received flood insurance money, and returned the check to the state. But three weeks later, the same homeowner got another letter saying she was eligible for even more money — $121,731.
"In many of the reviewed files, grant agreements were signed and checks were sent without proper verification of duplication of benefits," the HUD report states.
James S. Rubin, the director of the New York Office of Storm Recovery, said that case files are repeatedly cross-referenced with flood insurance payment information and that the over-payments would have been detected and eventually recovered. He added that the state is constantly updating its procedures.
In New Jersey, HUD determined that the state did not have adequate written policies in place to prevent duplication of benefits, though the federal monitors' report did not specify any cases where they believed benefits had been duplicated. Lisa Ryan, a spokeswoman for the state's Department of Consumer Affairs, said the state had believed its policies were adequate, but that it has since strengthened them further.
Right now, HUD considers the issues to be "concerns." If not addressed, they could be elevated to "findings" and there could be sanctions.
HUD is expected to issue a monitoring report for New York City in the coming weeks.