The Takeaway
HRW: Hundreds of Civilians Caught in Line of Fire by Syrian Rebels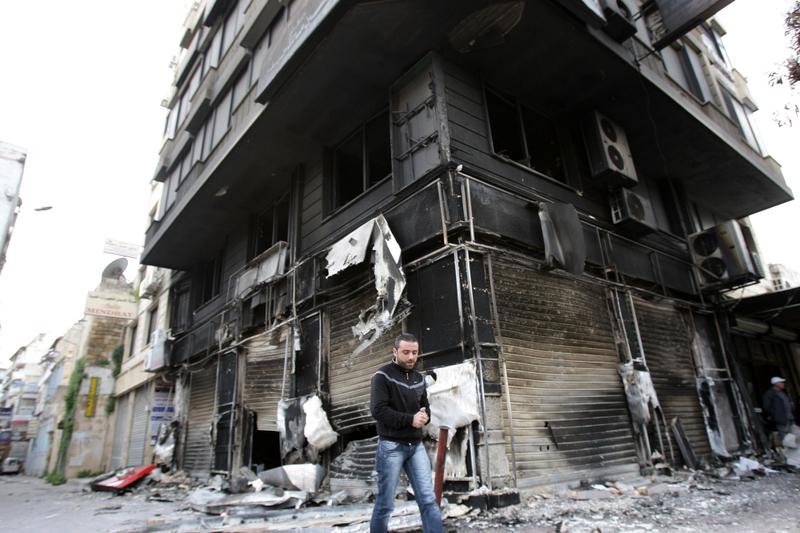 A new report released today by Human Rights Watch shows that hundreds of civilians have been caught in the line of fire by Syrian Rebels. 
"Armed opposition groups in Syria killed at least 190 civilians and seized over 200 as hostages during a military offensive that began in rural Latakia governorate on August 4, 2013," Human Rights Watch said in a report released today. "At least 67 of the victims were executed or unlawfully killed in the operation around pro-government Alawite villages."
According to the report, two opposition groups took part in the offensive—the Islamic State of Iraq and Sham and Jaish al-Muhajireen wal-Ansar—and the groups are still holding the hostages. The vast majority women and children, and the findings in the report suggest that the killings, hostage taking, and other abuses rise to the level of war crimes and crimes against humanity, Human Rights Watch said.
"These abuses were not the actions of rogue fighters," Joe Stork, acting Middle East director at Human Rights Watch, said in a statement. "This operation was a coordinated, planned attack on the civilian population in these Alawite villages."
Joining us to discuss this report and what it means for the Syrian civil war is Lara Setrakian, founder of Syria Deeply.