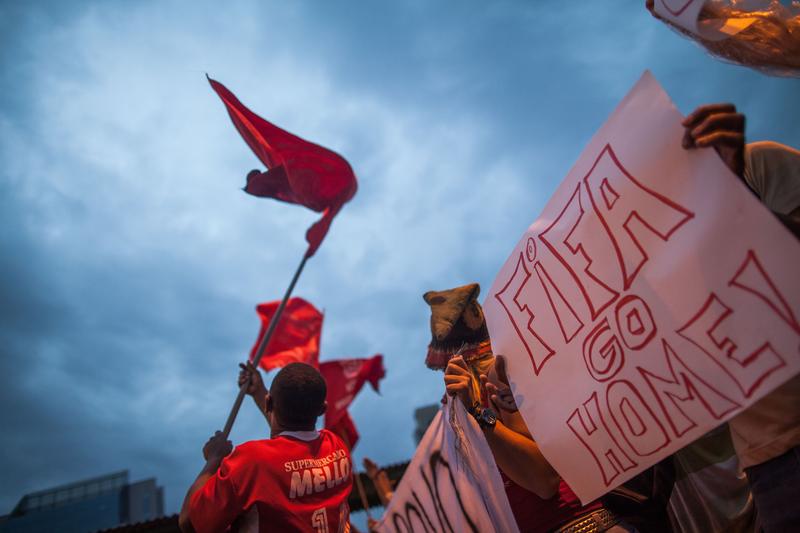 Soccer's 2014 World Cup kicks off on June 12. Thirty-two teams will compete in Sao Paulo, Brazil. Brazil, a country that has long been culturally identified with its obsession with soccer, has now spent roughly $11 billion on preparations for the games, including $4 billion alone for the creation of 12 new stadiums. 
On the ground, the spending on the World Cup has been poorly received. Soccer legend, Pelé has spoken out, saying that country has unwisely spent billions of dollars while its poorest citizens suffer. 
Dave Zirin is sports editor for the Nation and author of "Brazil's Dance with the Devil: The World Cup, the Olympics, and the Fight for Democracy." He recently traveled to Brazil to better understand how the athletic event has become a symbol of something much bigger that's been playing out in the country for years.