How the Wars Over Gays and St. Pat's Defined New York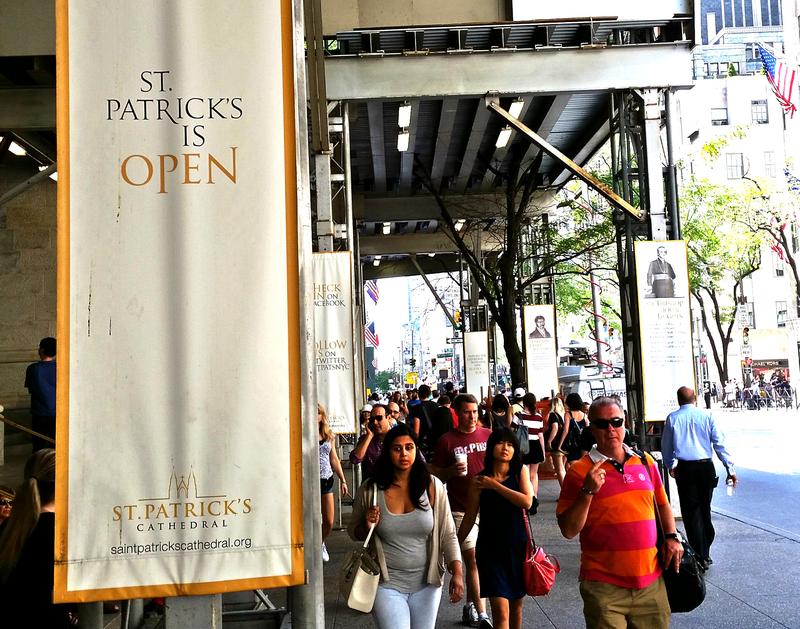 Breaking with longstanding policy, the group that organizes New York's St. Patrick's Day Parade said it will allow a gay group to march under its own banner next March 17. This could be the end of a decades-old, culture-wars controversy.
Previously, the first, last and only time lesbian and gay people openly marched  in the New York's St. Patrick's Day Parade was in 1991.
Mayor David Dinkins had persuaded a skeptical, staunchly Roman Catholic organizing committee to allow a group called the Irish Lesbian and Gay Organization to join in.
Activist Brendan Fay was there. He said it was both a wonderful and horrible experience.
"I'll never forget the screams of some groups along the way, the hate, the prejudice, that people openly expressed," Fay said
Someone even hurled a beer can at Dinkins, who was marching with the Irish gays.
ILGO was not invited back. And Fay lost his job teaching theology at a girls' Catholic high school.
Every year since then, mayors and governors have faced a choice: march in the parade and risk insulting lesbians and gays? Or refuse to march and upset some Catholics?
But public opinion has tilted dramatically in favor of gay rights in recent years. Outside St. Patrick's Cathedral, that fortress of Irish Catholic identity, it was difficult to find anyone who was upset by the move to include gays.
Steven Keaton, a stonecutter from Tipperary, expressed what might be called befuddled indifference about the decision. "If it's good enough for them, it's good enough for me," he said.
But for Brendan Fay, the activist who marched 23 years ago, victory is not complete.
When Fay first heard that a gay group could march next spring, he said he felt overjoyed. But that feeling soured into disappointment, when he learned only one organization — from NBC — was invited in 2015. Other gay and lesbian groups will have to wait and apply for 2016 and later years.
Still, Fay says, it's satisfying to see a clear change in policy, after almost a quarter century.