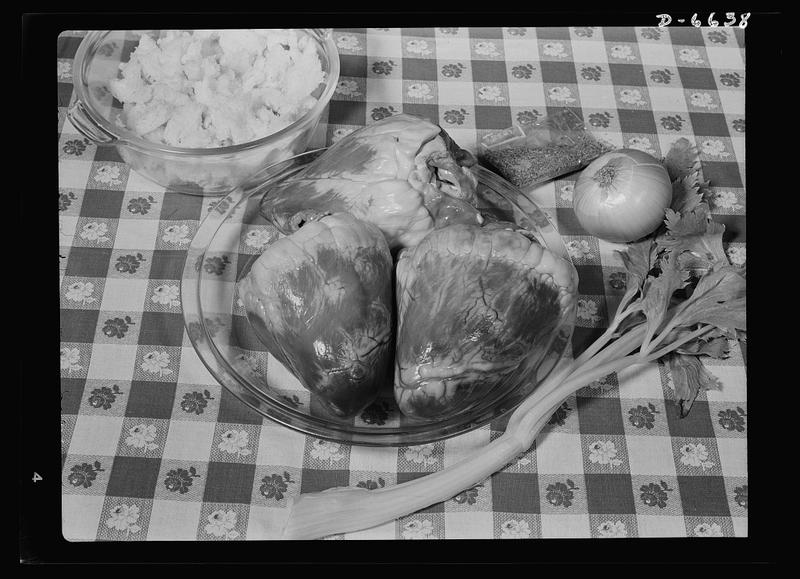 Start your Valentine's night off right with these 1950s WNYC beef heart recipes.
There are a lot of audio gems in this WNYC broadcast of "Variety Meats." Like host Iva Bennett's insistence to "tell your husband to slice [the hearts] crosswise in thin slices." 
What are variety meats, you ask? Well, the word (also called offal) refers to any number of internal organs and entrails of a butchered animal. So surprise your lover this Valentine's Day with Bennett's instructions on the preparation of beef, veal, pork, and lamb hearts.  Enjoy!
Audio courtesy of the NYC Municipal Archives WNYC Collection.