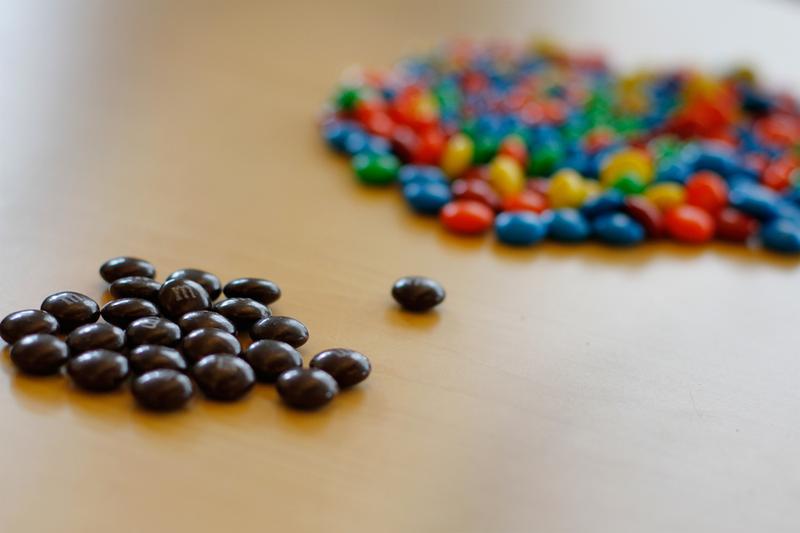 Let's face it: as much as we all know and love about music, everyone has at least some blind spots. In our new series, "How To Be Smarter About…" Soundcheck aims to help you become a more impressive conversation partner at cocktail parties and around the water cooler.
So you've bought tickets to a big rock show. You get to the theater, buy your outrageously overpriced beer, the band comes on stage, and you all have a great time. End of story, right? But what happens before the band even gets there? And who's in charge of making sure they stay there to do the show?
The task of keeping bands happy backstage typically falls on the talent buyer or booker, based on a "tour rider," the contractual document negotiated between the artist and the booker, which lays out all pertinent information and requests made by an artist for the venue. Most are pretty standard requests: type of beer, towels, water, dietary restrictions, technical specifications, and so on. But many artists do include clauses that border on the over-specific and ridiculous, the most infamous story being Van Halen demanding all brown M&Ms to be removed from the dressing room.
Jack McFadden, a talent buyer for Austin City Limits Live and the Belmont in Austin, Texas, spent many years booking bands in New York at the Bell House -- and has dealt with practically every situation you can think of. In a conversation with Soundcheck host John Schaefer, McFadden helps explain what exactly goes into a tour rider and shares what exactly goes on behind the scenes. Plus, we hear an excerpt from a piece on WNYC's own Freakonomics about the origins of that Van Halen and brown M&M's story.
---
What is a tour rider?
"There's a technical rider and there's a hospitality rider," McFadden explains. "It can be as elaborate as 40-50 pages, it can be as simple as one page." This contract ensures that "from load-in to load-out, there's no surprises; so the venue is prepared and the band is prepared. Then the agent, once we book the concert, they'll send us the riders to make sure that we understand where the band is coming from.
"We just did a show with Counting Crows and there's 40 people on the road with them. So we're kind of their home base; we're feeding them maybe three meals a day, and they're here on the premises for several hours. So we wanna take care of them and make sure they have what they need."
What does your typical tour rider include?
"You have different personalities with different needs," says McFadden. "And the more people on the road, the more complicated it gets. You're reading a hospitality rider and you can see 'No paper plates, no plastic cutlery.'"
Meanwhile, an artist as big as Adele is surprisingly not that hard to keep happy, with a rider that has far fewer requirements: "Very best quality red wine" and 12 bottles of "best quality European lager beer i.e. Becks, Stella Artois, Peroni etc." But, "North American beer is NOT acceptable."
Here's one example of a hospitality rider from one "Very Big Band" that performed at WNYC's Greene Space: 
Tea Service With Hot Water

48 cold bottles of quality premium beer

50 drink tickets

2 bottles of red wine

4 cans of Red Bull (not sugar free)

1 bag of tortilla chips with salsa (extra points for good salsa instead of national brand)

4 cartons of coconut water

1 copy of the New York Times

1 block of Gruyere cheese

1 pack of Camel Lights cigarettes

12 Large clean bath towels
 Meanwhile, some artists, like Iggy Pop, have fun with it, requesting "One monitor man who speaks English and is not afraid of death." Or, Brooklyn's own Parquet Courts asked for:
1 bottle of communion grade red wine

1 bottle of white wine that would impress your average non-wine-drinking American

1 bottle of lower-middle shelf whiskey – cheap but still implies rugged masculinity

Mixers for aforementioned mid-level whiskey, of slightly higher quality than the whiskey

A quantity of "herbal mood enhancer"

1 copy of newspaper with the most interesting headline/front page picture (comic section must feature

Curtis

)
What happens when these demands are not met?
While bands won't necessarily walk out for, say, the wrong brand of water, McFadden says that often the technical specs can be a deal-breaker. This is a major reason for the hyper-specific clauses, like those brown M&Ms. With bands putting on demanding and ambitious stage shows, they want to ensure everyone is reading the entirety of the contract so everything is provided and safe. 
"Both sides typically know -- unless the club is lying -- what you're up against before the band loads in," McFadden says. "That's why these are provided, and you go over it line by line with the tour manager. And you say 'Do you really need four bottles of Gatorade at room temperature, is that not a typo? You want to drink Gatorade at room temperature? That's okay.' You just try to cross them off the list."
What are most absurd requests that pop up in a tour rider?
"It always amazes me when we get requests for socks… clean socks," says McFadden. "I mean, I get it because I've been out on the road with bands. But still it just confuses me... Every time I see socks come up, my head almost pops off. I can't wrap my head around it. Back in the Bell House days, I do remember someone requesting a golden kitten. We went out and found gold kitten in Chinatown -- it wasn't alive, it was a gold kitten. But I think they were testing us, and I think they were happy to see it backstage."