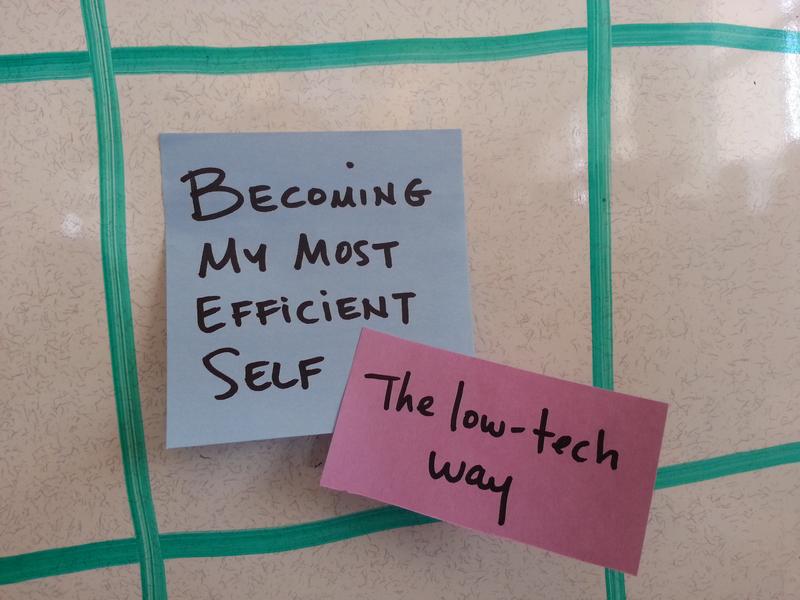 Work is messy, but that doesn't mean that you have to be a hot mess at work. This week, as a part of Money Talking's first management conversation, WNYC's business editor Charlie Herman speaks with two experts from the Harvard Business Review on getting organized and maximizing your productivity at the office. Sarah Green is a senior associate editor at HBR and author of the article "8 Ways Not to Manage Your Email (and Five and a Half Tactics That Work)." Here are a few of Green's tips for how to handle that glut of email.
Treat your email as an essential part of your job.
Devote a specific amount of time each day to managing your email.
Find a different method (not email) to manage your to-do list.
Herman also talks to Ron Friedman, a social psychologist who specializes in human motivation and author of "How to Spend the First 10 Minutes of Your Day." He says it's important to define your goals for the day and stick to them. 
Begin your day with a "visioning exercise" where you imagine your key accomplishments for your work day.
Break down tasks into specific actions.
Start each item on your to-do list with a verb (like this list!).
To hear the full conversation about how to be more productive and organized with your email and your to-do list, click on the audio above. If you have some tips you'd like to share, leave us a comment below.