On The Media Blog
How To Talk About The Government Investigating You When You Can't Legally Talk About the Government Investigating You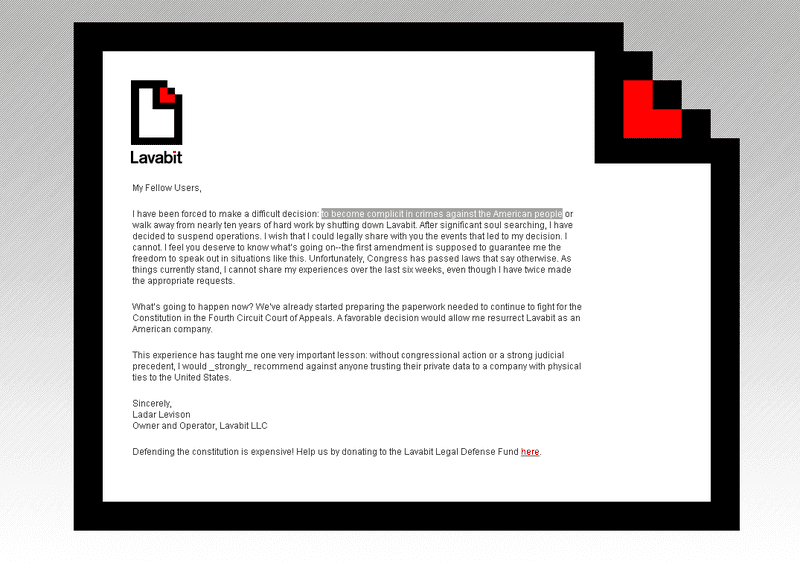 Yesterday, we talked about Lavabit, the privacy-first email system used by Edward Snowden. Lavabit's owner, Ladar Levison, shut the service down rather than complying with an government request to provide access to his users' emails. Our friends at New Tech City interviewed Ladar last week, while he was still legally prohibited from talking about his fight with the government. 
So instead, he discussed the case as best as he could. Lots of hypotheticals. Lots of very pregnant pauses.
Alex Goldmark: So you don't think [your legal trouble] had anything to do with Edward Snowden?
Lavar Levison: [Excruciatingly long pause] I don't think.. [shorter pause].. I don't know. I'll go with that. 
In retrospect, it's pretty interesting to watch Levison try to navigate between being as honest as he can while simultaneously not getting himself in legal hot water. 
Also, New Tech City's doing a full show on privacy next week, which, for obvious reasons, we're pretty stoked on.