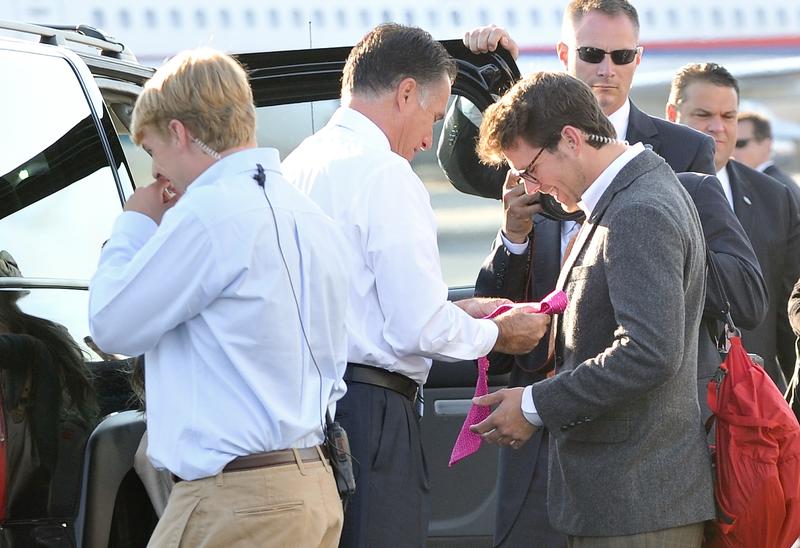 Click on the audio player above to hear this interview.
The Takeaway's newest series, "Road Warriors: Life on the Campaign Trail," examines the world behind political campaigns. 
Long before a candidate ever jumps on stage to screaming crowds, the "advance team" comes in to make sure that everything goes exactly right.
The first installment of "Road Warriors" features Charles Pearce. He discusses his role on the advance teams of Mitt Romney, John McCain, and Sarah Palin.
Here, Pearce explains what it's like to overrule a presidential candidate on his highly-scrutinized hair style, and how to steal a tie from a former governor—two stories he gleaned after working in debate preparation with Mitt Romney.