SchoolBook
All Metrics on Deck For Pre-K Expansion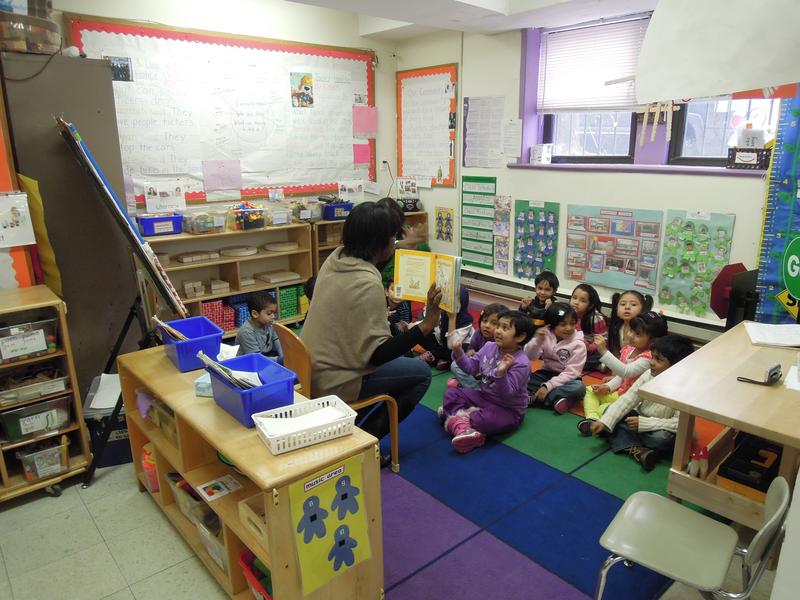 A top New York City official said on Wednesday that the citywide expansion of pre-kindergarten seats would be monitored and measured from day one to track quality and effectiveness.
Richard Buery, deputy mayor for strategic initiatives, told the crowd at a Crain's Business breakfast forum that the mayor's repeated promise of high-quality classes and equity among programs were not empty. 
"Of course, we can't wait until young people are graduating from high school to know if it's working," Buery told WNYC host Brian Lehrer and Erik Engquist, assistant managing editor for Crain's New York Business. "So, we'll have a combination of short-term, long-term and intermediate goals. And I know you'll do a good job of holding us accountable to see if the impact is what it's supposed to be."
He said the city would use metrics to study pre-k participation and quality of programs, and would conduct small-scale studies to investigate how individual children are progressing toward "kindergarten readiness." Longer term studies might include looking at third grade test scores, he said.
In the interview, Buery also tackles issues like community schools and getting more minorities into the city's specialized high schools.