The Takeaway
Former Syrian Ambassador: U.S. 'Complicit' in Aleppo Brutality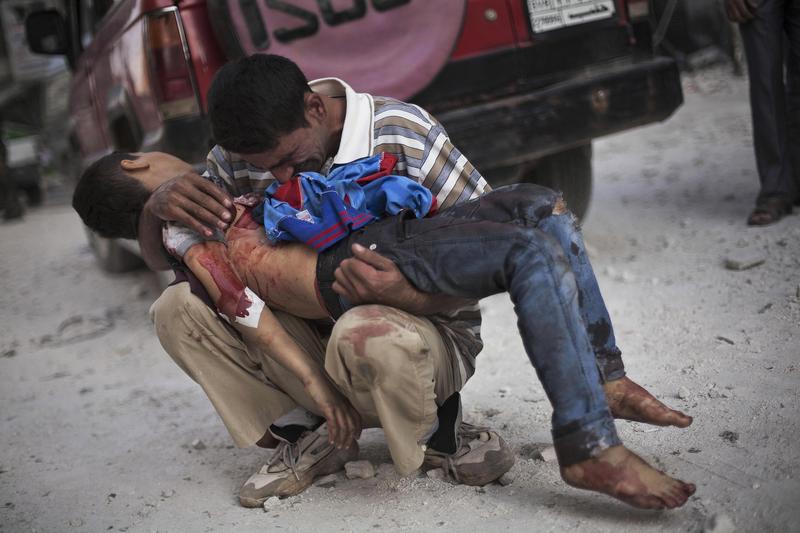 Click on the 'Listen' button above to hear this interview.
Today, the last of those trapped in the Syrian city of Aleppo are expected to be evacuated. United States Ambassador to the United Nations Samantha Power told reporters on Monday that the process has been excruciatingly difficult for civilians over the next few days.
"People have waited out in the freezing cold," said Power. "Indeed, overnight we received reports of death by overexposure as they wait for their besiegers to deign to give them license to depart."
The emptying of Aleppo winds down a four year standoff between opposition forces and those loyal to Syrian President Bashar al-Assad. That standoff has grown increasingly deadly in recent months, with an indiscriminate and relentless bombing campaign led by Assad and supported by Russia that targeted civilians and medical facilities, and allegedly involved the use of cluster munitions and chemical weapons.
But the retaking of Aleppo will count as a victory for Assad, and a sort of victory for his allies as well. A meeting on Tuesday between Iranian, Russian, and Turkish defense ministers produced a "joint declaration" to find a solution in Syria, despite the assassination of Russia's ambassador to Turkey on Tuesday.
The United States has been notably absent from the movement in recent days, with Secretary of State John Kerry making diplomatic overtures that often went ignored. Ryan Crocker served 37 years in the Foreign Service and is the former ambassador to Syria, Iraq, Pakistan, Kuwait, Afghanistan, and Lebanon. He explores what's next in the Syrian civil war.