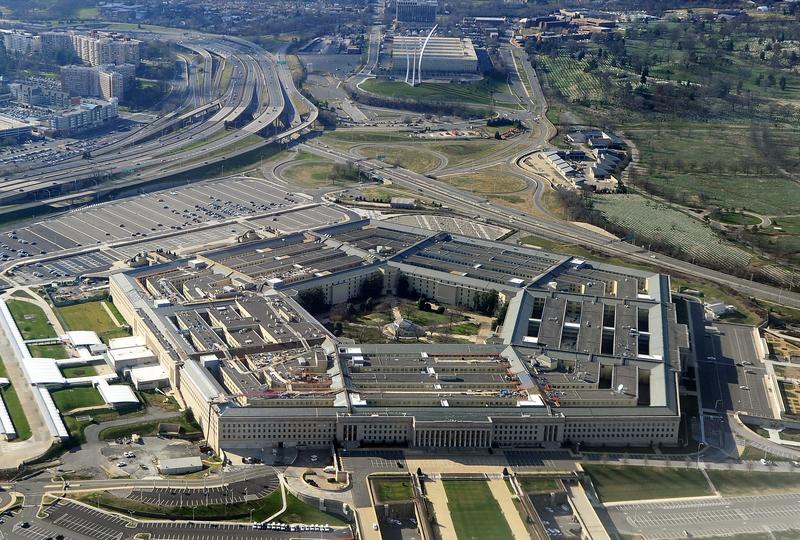 Click on the 'Listen' button above to hear this segment.
Today is the 75th anniversary of Pearl Harbor — the day that led the U.S. into World War II. It also marked the beginning of the military industrial complex, the consequences of which were apparent yesterday when The Washington Post released a suppressed internal Department of Defense report.
The report found that the Pentagon spends nearly a quarter of its $580 billion budget on back office business operations, and that $125 billion could be saved over a five year period. The report was carried out by the Defense Business Board, a federal advisory panel that assesses defense spending, and was issued in January 2015.
Tina Jonas, senior advisor at the Center for Strategic and International Studies, served as the comptroller undersecretary of defense for the Department of Defense from 2004 to 2008. She joins The Takeaway to discuss bureaucracy in the Pentagon, and how Defense spending has changed since 2008. 
How are lawmakers on Capitol Hill responding to this report? Takeaway Washington Correspondent Todd Zwillich answers. 
---
Segment Highlights
Tina Jonas on whether $125 billion could actually be cut from the Department of Defense's budget in the future:
"It was very interesting for me to learn when I took over in my job that the Pentagon bought everything from floor wax to gauze bandages. I mean, it is an enormous operation. Clearly, the mission and purpose of the department is war-fighting, but I think the arguments that are being made around this report ... Look, we could do much better for our men and women in uniform by becoming more efficient, by adopting better practices. And I completely agree with that ... So are savings of this magnitude possible? It is potential and it is feasible, however, it's a matter of the timing." 
Tina Jonas on the complexities of Pentagon spending:
"I am not defending a million people in back office. What I am saying is that the department is probably the most complex entity that I have ever been a part of and it is easy to put together a study with some assumptions, and these were assumptions, and make some broad recommendations."
Tina Jonas on holding the Department of Defense publicly accountable in the future:
"I think the clear question that the American people are looking to get answered is, 'Will things change? Will things get better?' And I think that they have a right to continue to ask those questions and demand accountability from the department."
Senator Dick Durbin (D-IL):
"We want the safest nation in the world, but we certainly don't want to featherbed it with management people who are not doing a job and we don't want to privatize this, sending it out to contractors that overcharge us. So I think it's a clarion call for all of us in Congress and both parties to take it seriously."
Senator Lindsay Graham (R-SC):
"If they did some of the things they said, they should be fired. They actually suppressed, you know, information.. I don't know if that's true or not."
Senator John McCain (R-AZ):
"We had seen that report before, but we hadn't seen the database on it. We just had a hearing on a littoral combat ship that was supposed to cost $200 million and ended up costing $460 million and can't fight."
Senator Claire McCaskill (D-MO):
"Unbelievable! I am going to get to the bottom of it. I am going to demand the report; demand the data. The notion that they asked for this study and then buried it is unacceptable."