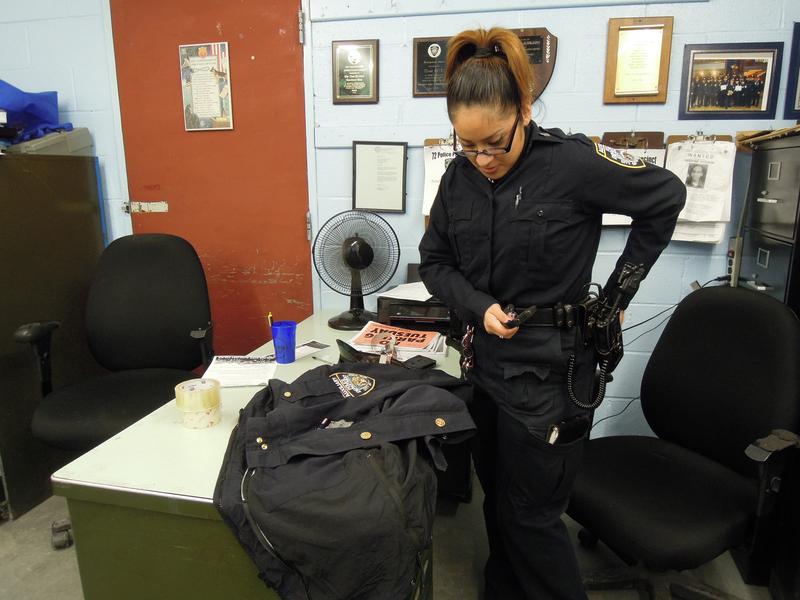 For high school students with a history of failing grades and poor attendance, the drive to earn a diploma is hard to inspire without first giving them a taste of success, showing them they can perform well somewhere if not the classroom.
At West Brooklyn Community High School, that first positive experience often comes from a paid internship program called Learning to Work.
Introducing high school students to different career opportunities is common practice but at transfer high schools like West Brooklyn, which is run jointly by the Department of Education and the organization Good Shepherd Services, the program is integral to the academic success of students.
"If I'm a student who has not had success in high school," said Steve Marcus, the school's co-director, "I have not been able to look at a report card and bring home a report card to my parent in the last year and half of anything besides failing grades, now I'm having a high school experience where not only I feel the connection to adults and staff in the community, but I'm having success at school. Yes, it might just be in the internship field right now. But the hope is that translates over into the classroom."
Good Shepherd Services receives funding from the D.O.E. to implement the job program at West Brooklyn. An internship coordinator at the school pairs students with work opportunities related to their interests, and students receive $8 per hour at their jobs.
Besides injecting students with a boost of confidence, the program is meant to provide an incentive at school. Marcus said students are expected to maintain about a 90 percent attendance record and show academic improvement in order to participate. Showing up to school on the day that a student goes to their internship is also a must.
Some West Brooklyn students have an easier time with those requirements than others. For those who hang precariously close to leaving high school altogether, the internship program may be one of the things connecting them to school, and to adults who can mentor them. 
In the next installment of WNYC's series Educating on the Edge, two students, one close to graduation and one far from it, talk about how Learning to Work has influenced their paths.
This report is part of American Graduate, a public media initiative addressing the drop-out crisis, supported by the Corporation of Public Broadcasting. You can more from the Educating on the Edge series here.