How Neighborhood Policing Is Working in Washington Heights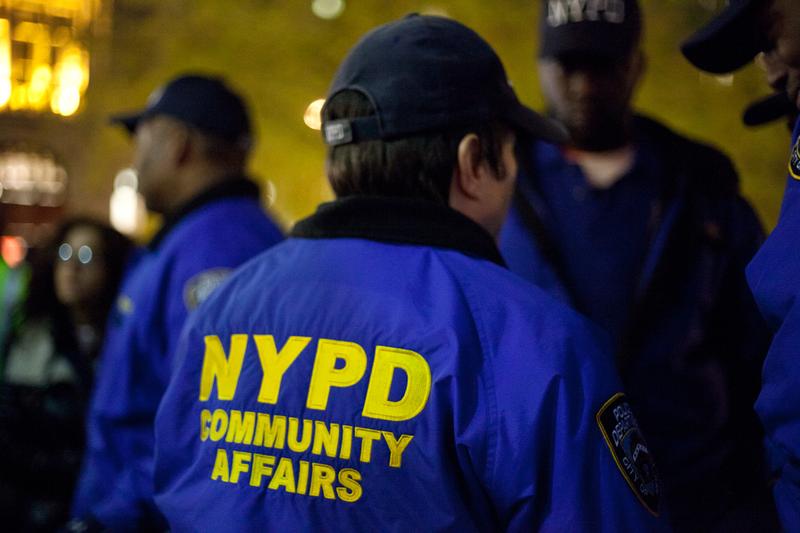 As Chief of Department James O'Neill prepares to take over for NYPD Commissioner William J. Bratton, the city is doubling down on its commitment to a neighborhood policing strategy. Proponents say the policy, known as Neighborhood Coordination Officers, fosters improved communication between cops and residents.
"You're going to know the officers on your beat. You're going to see them. They're not going to be in their squad cars. They are going to be on the street walking around talking to you and you are going to see the responsiveness that causes," said Mayor Bill de Blasio on WNYC's Brian Lehrer show Thursday.
The NCO program has been in place since last summer in Inwood, Washington Heights and Rockaway. Two specific officers are assigned to walk the same beat each day, and they're supposed to increase their interactions with residents, even handing out their cell phone numbers and email addresses.
"I've seen some of the same [officers.] I've noticed they've been trying to really branch out and really communicate with people, it's become less of like law enforcement, in terms of it being a militia type thing," said Inwood resident Chelsea Jones.
The program does have its detractors. Numerous community activist groups consider neighborhood policing akin to the department's so called "broken windows" policy, which aims to eradicate low-level crimes in hopes of reducing more violent crime, but has been linked to over-policing and violence against communities of color and other residents.
"The term community policing has been code in some quarters for broken windows policing, which is, you know, an infusion of police who harass and abuse law abiding New Yorkers or [officers] who are hyper-aggressive in enforcing low level offenses," said Donna Lieberman, Executive Director of New York Civil Liberties Union.
Many cops dislike neighborhood policing tactics as well, said Peter Moskos, an associate professor at John Jay College of Criminal Justice.
"Community policing can easily be dismissed among some officers as sort of a 'hug-a-thug' kind of policing."
Over the last year, the department has expanded its neighborhood policing model to 37 percent of all city precincts. The department will launch the program in a dozen more by October. That will bring the total precincts using neighborhood policing methods to 51 percent of all citywide commands.